PC Water Cooling
Silverstone Tundra TD02-E CPU Cooler Review: An Affordable, Quieter 240mm AIO Option
« Test System and Benchmarks
Final Thoughts about the Silverstone Tundra TD02-E CPU Cooler

The Silverstone Tundra TD02-E stands out in a sea of similar 240mm AIO solutions dominated mostly by a single OEM by providing a respectable alternative at an affordable price. Currently available on Amazon for only $89.99, it is a price that you would not have guessed just by looking at the TD02-E's build quality. While most AIO's use mostly plastic mounting parts, the Silverstone TD02-E uses mostly metal parts, withstanding multiple re-installs easily and provides peace of mind. The only plastic parts are not load bearing and are plastic to insulate the metal parts from the motherboard PCB. The solid aluminum pump block looks quite beautiful as well, aided with an acrylic top that lights up and even the contact base is free of any screws. Such attention to detail should not go unnoticed.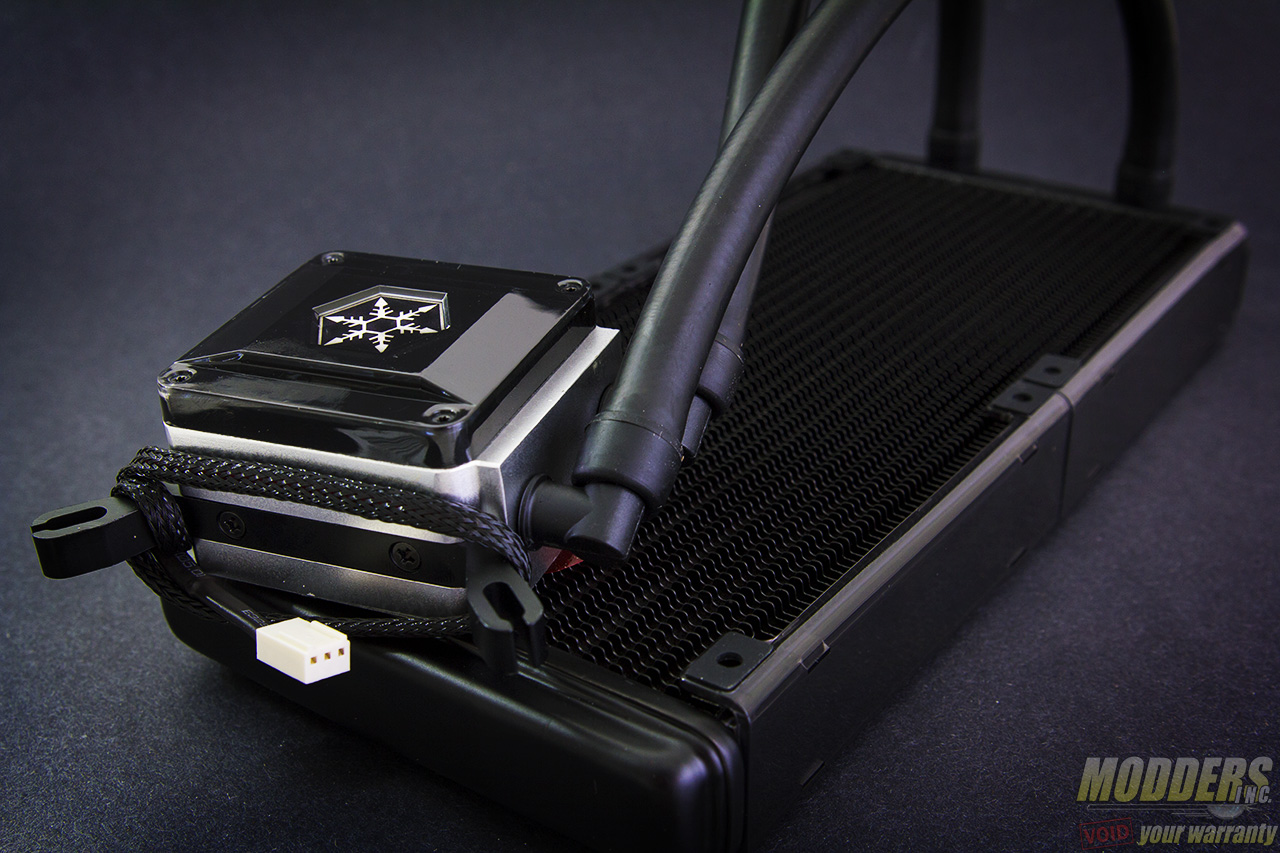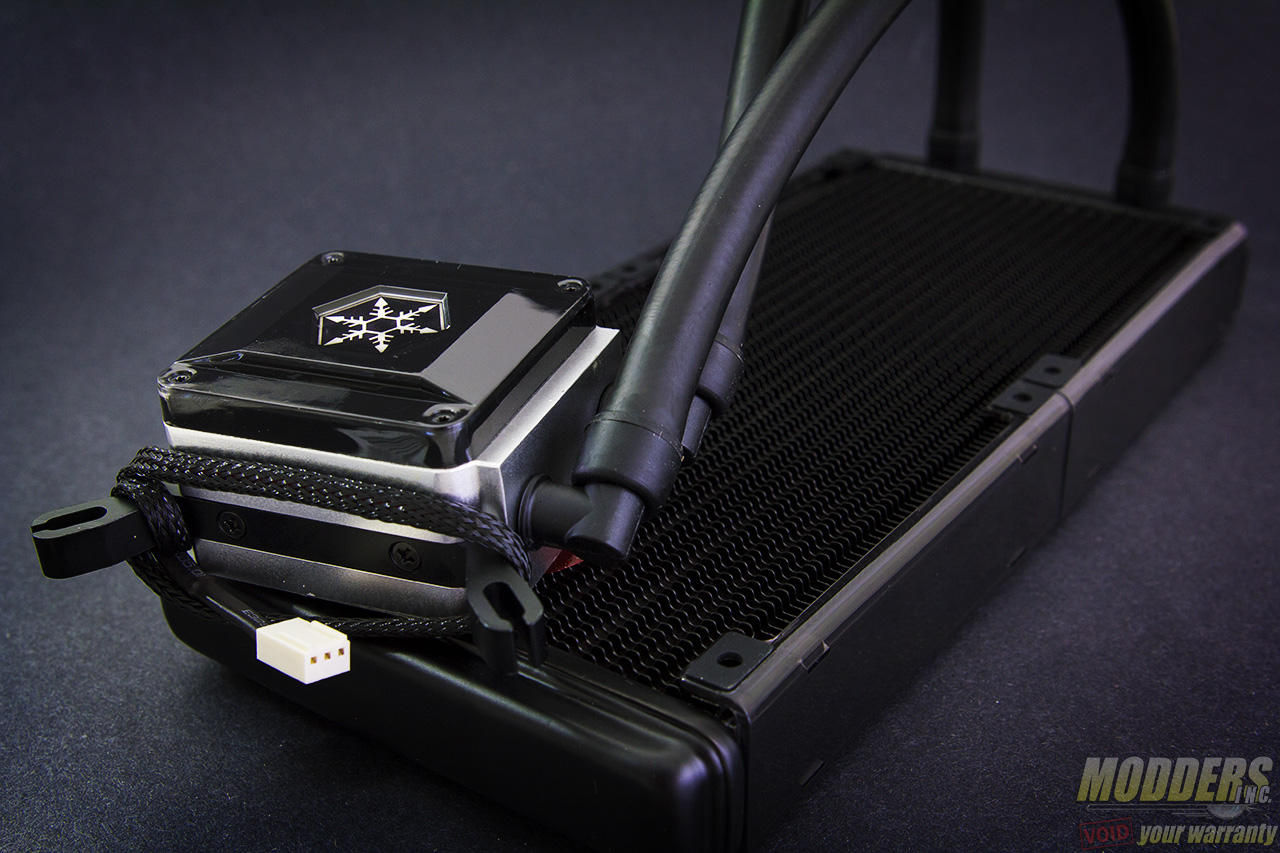 In terms of performance, Silverstone opted to go for a more silent option with the fan rather than purely lower temperature.  At full 2500 RPM, it registered at 50.2 dBA and at 7V ~1400 RPM was at 38dBA. This noise level performance is similar to Cooler Master's 240M which has been noted for its silence compared to most AIO solutions when it was reviewed here at Modders-Inc.  While the TD02-E did not post the lowest thermal levels, it managed to do so at a much lower noise level than the Raijintek Triton.
Considering the $89.99 price tag, lower noise level and great looking pump block, the Tundra TD02-E stands competitive against most. If purely performance is what you are after however, you might want to opt for a more expensive solution. Considering most 240mm AIOs are a little over $100, the lower price tag can be appealing to many, especially when it performs decently in terms of relative overall performance.