PC Water Cooling
Silverstone Tundra TD02-E CPU Cooler Review: An Affordable, Quieter 240mm AIO Option
« A Closer Look at the Silverstone TD02-E
|
Test System and Benchmarks »
Installation of the Tundra TD02-E

Silverstone uses mostly metal parts for the mounting components, making it very much resilient through several reinstallations unlike most common AIO coolers which use mostly plastic components. The plastic parts on the mounting kit are the standoff and the insulator guide for Intel motherboard installation. The backplate and the mounting brackets are completely made of metal. The AMD and Intel installation process is virtually identical with the difference being the backplate mounting position and mounting bracket used.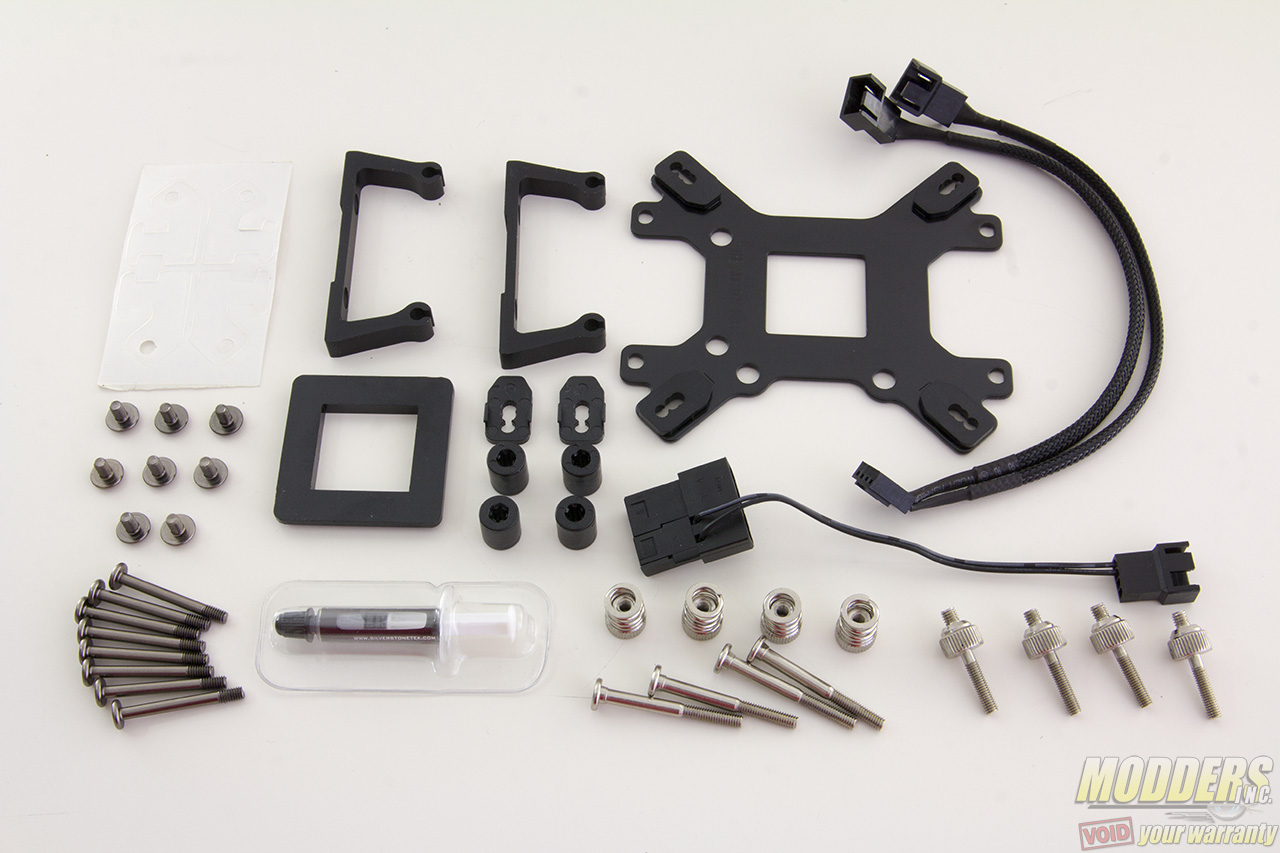 The first step is to assemble the backplate with the posts by passing it through in place to the proper mounting hole alignment depending on your motherboard. Intel will use the side with the pre-installed insulator guides while AMD installation uses the other side and requires the user to attach the insulation material from the accessory package so as not to damage the motherboard's surface and to insulate the metal backplate from the rest of the motherboard. Users with an older LGA775 motherboard will have to include the square piece in the middle.
Position the backplate assembly on the motherboard so the posts stick out then place the insulator posts in place. These are somewhat tight once pushed in so they hold the backplate assembly in place.
Apply thermal compound and position the block assembly with the matching mounting bracket to the posts and secure with the spring-loaded locking nuts. Make sure to only partially tighten each nut in a criss-cross fashion until fully secured in place so that the pressure is distributed evenly across the surface.
Mount the fans on the radiator and then mount the radiator on the case. Depending on our case, you might need to buy longer screws in order to mount it in the case between the fan and the radiator.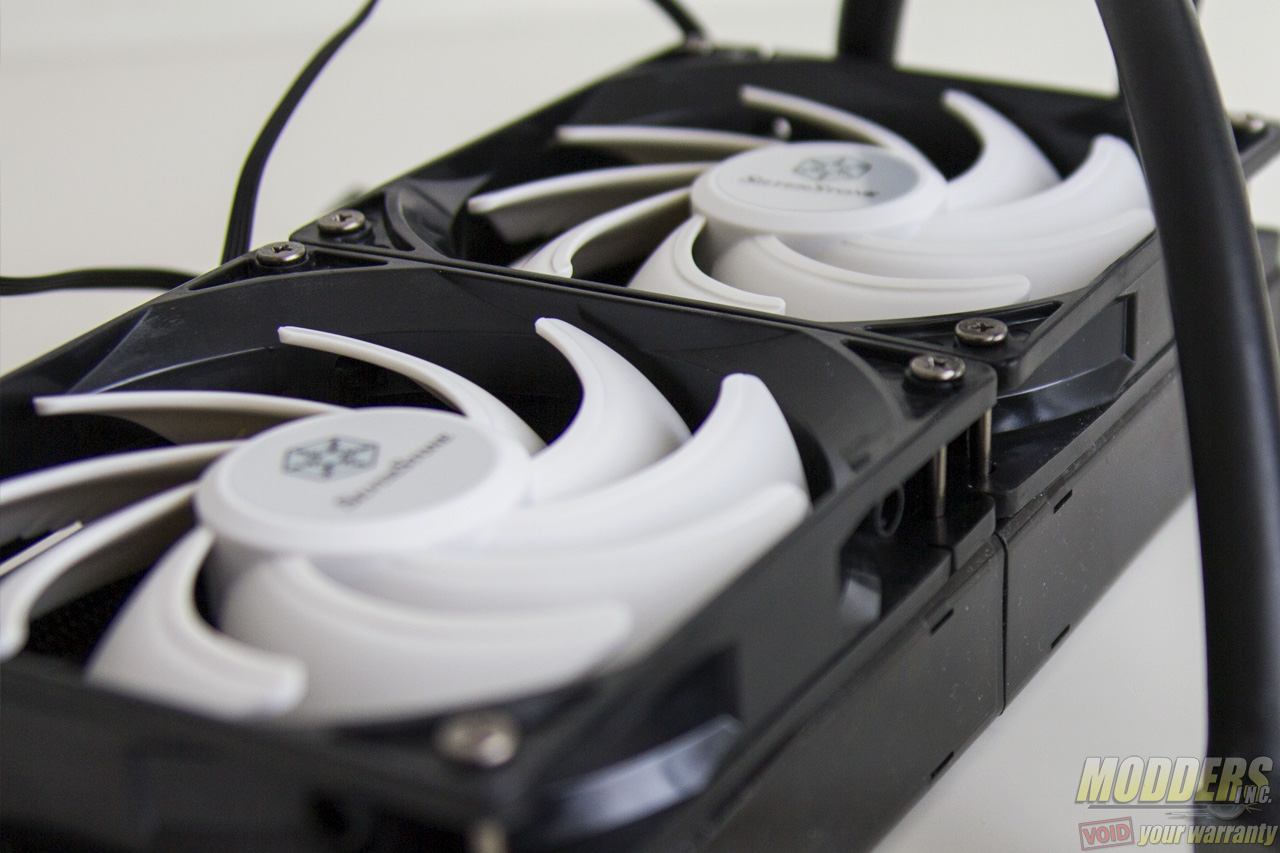 The final step is plugging in the pump and the fans. It is advisable to run the pump at constant power via the Molex to 3-pin fan adapter bundled while the PWM fans (can be used with a splitter) placed on the CPU fan header for proper PWM fan speed control.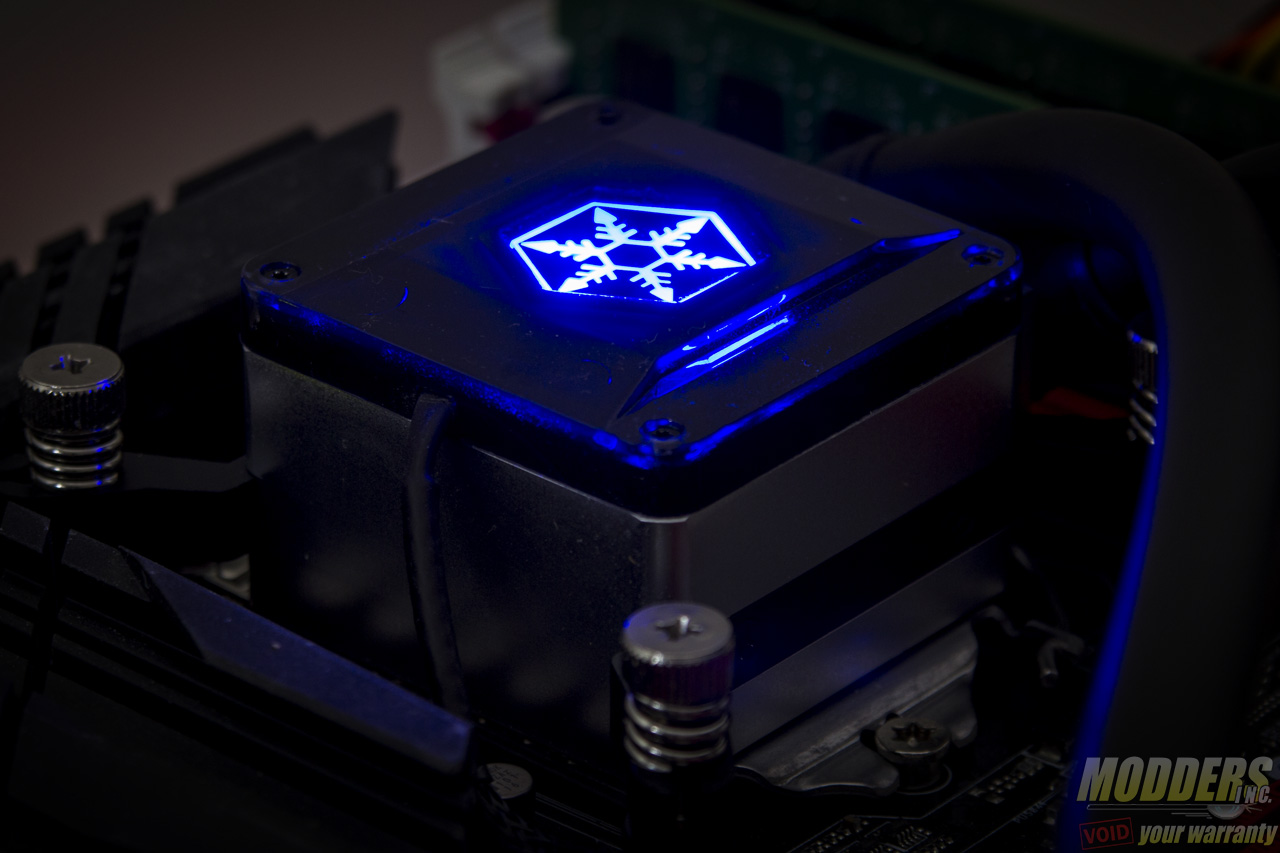 Clearance Compatibility
The test motherboard is an ASUS Maximus VI Gene micro-ATX motherboard and measuring from the edge of the socket (the gray plastic part), there is a 31mm gap between the CPU socket and the first DIMM slot as well as a 52mm clearance between the CPU socket and the topmost PCI-E x16 slot where the graphics card is installed: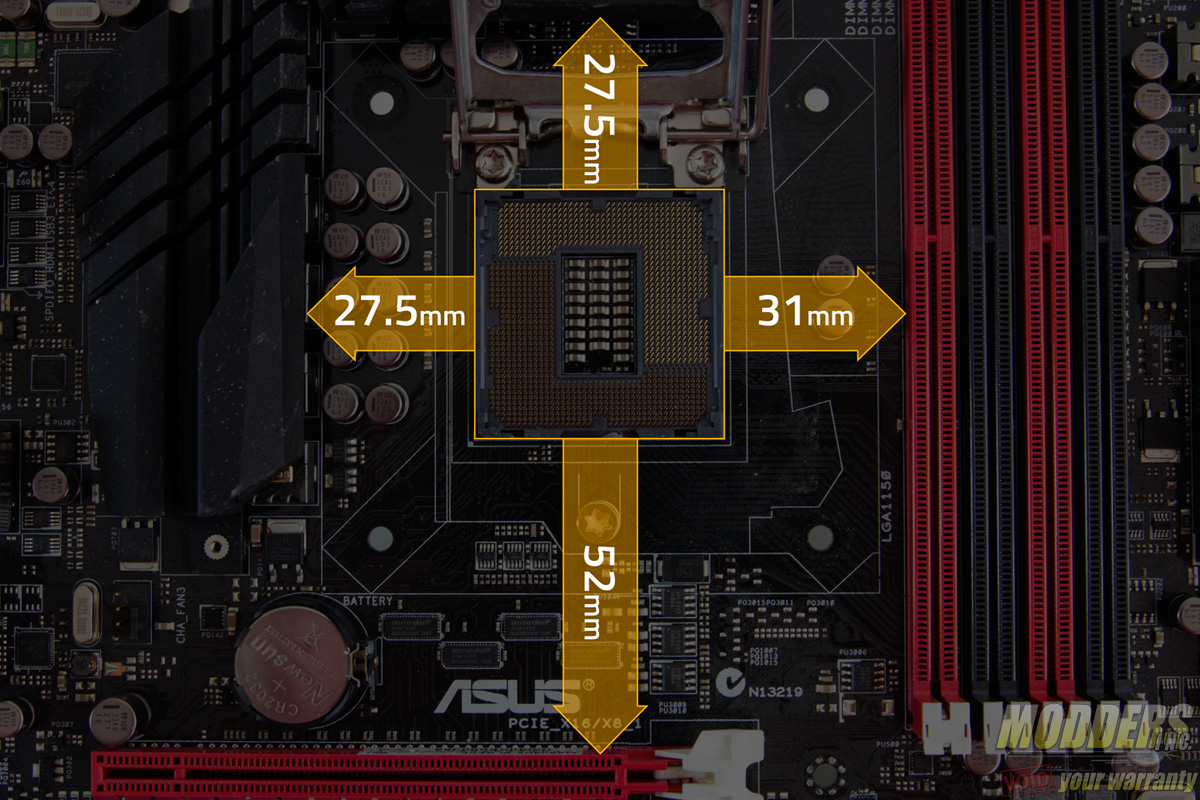 As with most AIO's clearance with RAM and PCI-E is not a major concern because of the pump block size. The hose on the side might sit close on some motherboards however but in this case, it is clear without blocking RAM installation.