Keyboards
The Cooler Master SK621 Wireless Keyboard Review
60% Layout with 100% Performance
« A Closer Look at the Cooler Master SK621
|
Bluetooth Setup »
The Cooler Master Portal Software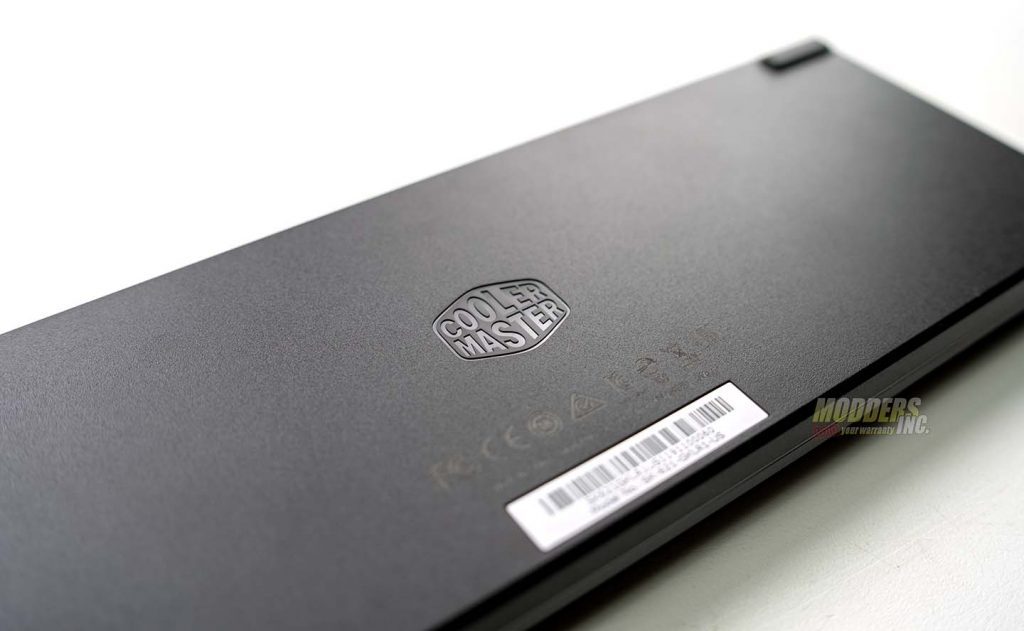 The Cooler Master Portal Software allows you to customize several Cooler master peripherals and truly "Make It Yours." With regards to the SK621, there are five sections in the Portal Software. These sections are Wireless, LED, Macro, Key Map and Profiles.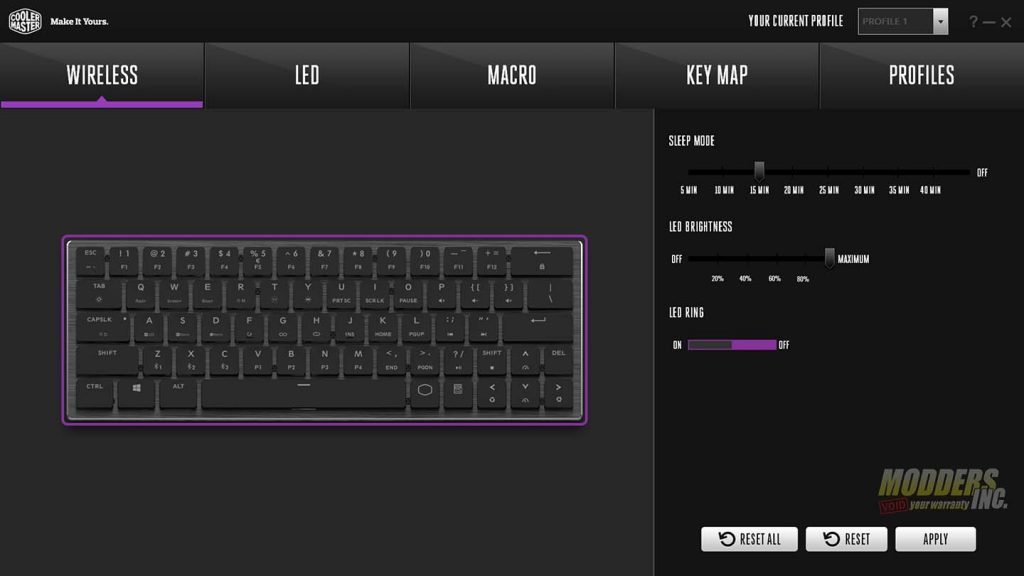 The first section is the wireless section. The Wireless section allows you to set Sleep Mode for the SK621 to increase battery life. You can set sleep mode for 5, 10, 15, 20, 25, 30, 35 or 40 minutes. You can also just keep sleep mode off. You can also set the brightness of the LEDs on the SK621 when in wireless mode, as well as turn the LED ring around the edge of the SK621 on or off.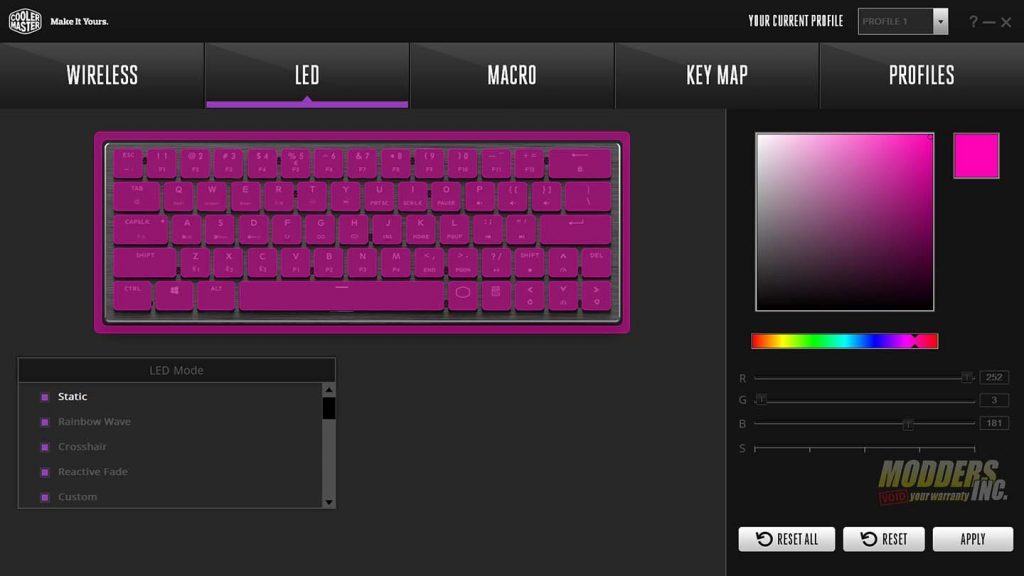 The next section in the Portal Software is the LED section. This is where you can set up the RGB lighting for the SK621 for when its in wired mode. Being an RGB keyboard, you can choose from any one of 16.8 million colors on the color wheel. On in the case of the Portal Software, the color square. There are sliders for Reds, Greens, and Blues. That allows you to set the SK621 to any color. There is also a speed slider for settings such as the Rainbow Wave or Circle Spectrum. There are 22 different modes you can set the lighting on the SK621 to. Well, 21 and off. Many of these settings such as Crosshair and Stars have submenus as well. All of the settings for the RGB lighting on the SK621 are listed below.
Static
Rainbow Wave

Left-Right
Right-Left
Front-Back
Back-Front

Crosshair

Crosshair Color
Random
Background Color

Reactive Fade

Reactive Key Color
Random
Background Color

Custom
Stars

Star Color
Random
Background Color

Rain

Rain Color
Random
Background Color

Color Cycle
Breathing
Ripple

Customize
Random
Background Color

Multi-Layer (Up To 4 Layers)
Multi-Zone (Up To 4 Layers)
System Status
Snowing

Snowing
Random
Background Color

Reactive Punch

Reactive Punch
Random
Background Color

Heartbeat

Heartbeat
Random
Background Color

Fireball

Fireball
Random
Background Color

Circle Spectrum

Clockwise
Counterclockwise

Reactive Tornado

Clockwise
Counterclockwise

Water Ripple

Customize
Random
Background Color

Snake
Off
The next section allows you to record and set macros to literally any key on the SK621. I spent several hours key mapping my SK621 for use specifically with Photoshop and a second profile for Premiere Pro. The Key Map section tells you which keys are available to map; which keys are currently reassigned and which keys are disabled on the SK621. The last section allows you to set up as many as four profiles for your SK621. You can also import, and export saved profiles for use later. Overall the Cooler Master Portal is a very useful piece of software for the SK621.