« Intro
|
Page 3 »
I decided to add a blowhole to the case not only for the extra hot air exhaust but also for another place to have added Red Led Lighting. As, I plan on having this case having a nice red glow. 
Got to start somewhere!!!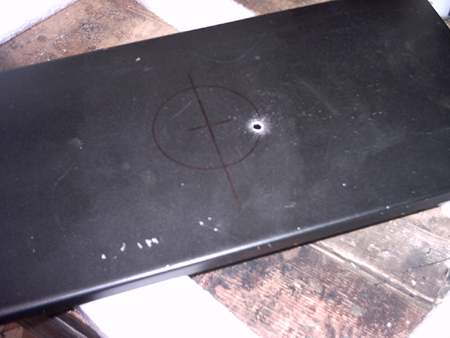 Decided to add an 80mm blowhole to the case. Here's the starting hole. 
Next I Got Jiggy With It.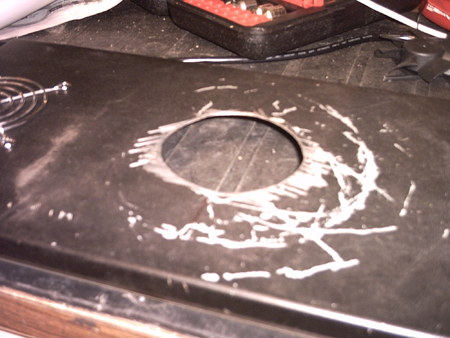 Cut out the blowhole with the jigsaw and then cleaned up the burs. 
Thar'  She Blows!!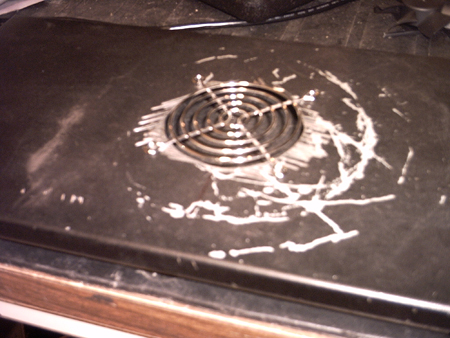 Checked the opening, and I think after some minor smoothing out, it'll be perfect.