Ok, with things just not going my way with the special metal work I was getting done, I decided to move on to take a different route. On the front panel I am going to be using 18 gage copper plate. Instead of inlaying it, like I had originally planned, I am going to use it to cover the center section of the front panel.  Here are a few pics of the initial cutting process. 
First I made a template of the center.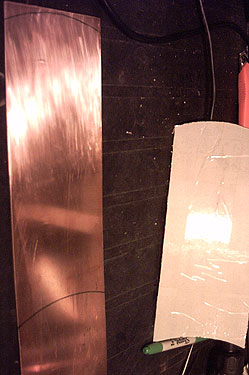 Drew out the cut lines. :)
Now to make the first cut.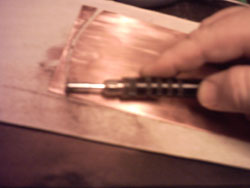 So, far so good. It is important here to make sure that you take your time and do not try to rush the cutting.
Now after the first piece is cut I test fit it to the door.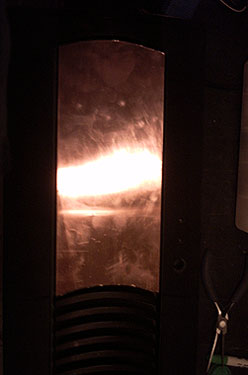 It is looking pretty good. 
Now, cut the second section out.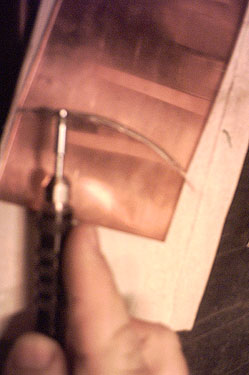 At last, the final cut. 
Now I test fit both pieces.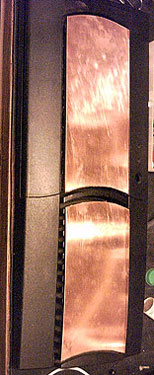 Note; I skipped the first rung on the louvers and left the bottom edge, I did this for lighting effect. I hope. lol All in all, I think I made the right choice given my options at hand.
Next I pre-drilled 6 mounting holes in each copper plate and section of the front panel it was to mount to. I had planned on mounting the copper plate the panels with Copper Colored Alien Head Thumb Screws by SunBeam, however, the studs were just too short. At this point I decided to use 3M epoxy to mount the copper plate. I did, however, go ahead and test fit the heads to see how the would look once mounted with epoxy.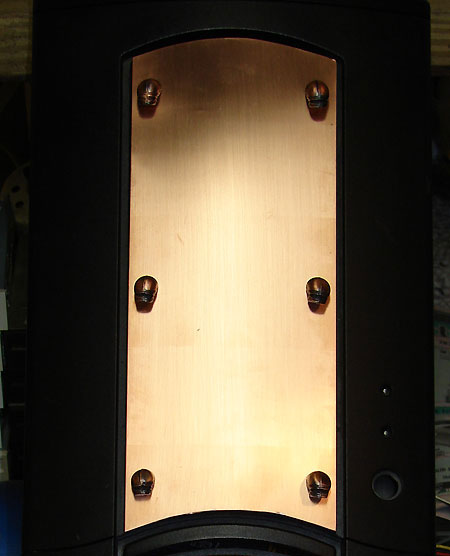 I think this is going to look nice.