Ok, missed a few pics and an update, cam was down. At anyrate, here are a few pics after paint and some reassembly. Still not done, but I'm getting there.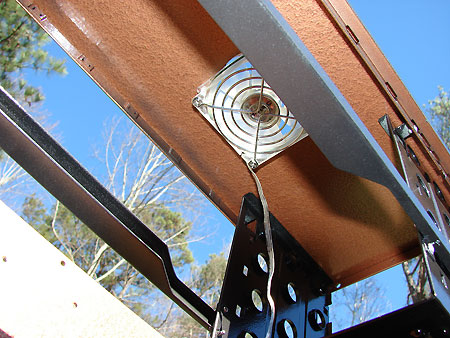 Bottom side of blowhole and Antec red Led fan.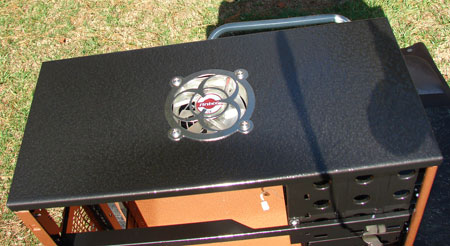 Top view of case and blowhole, ended up using a BioHazzard fan grille since I could not get mine custom cut.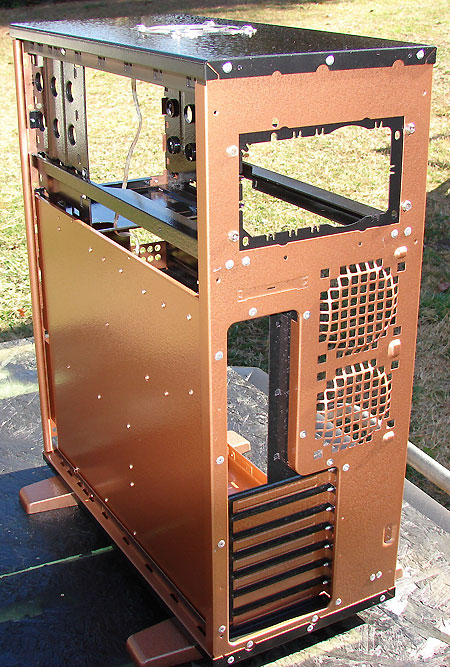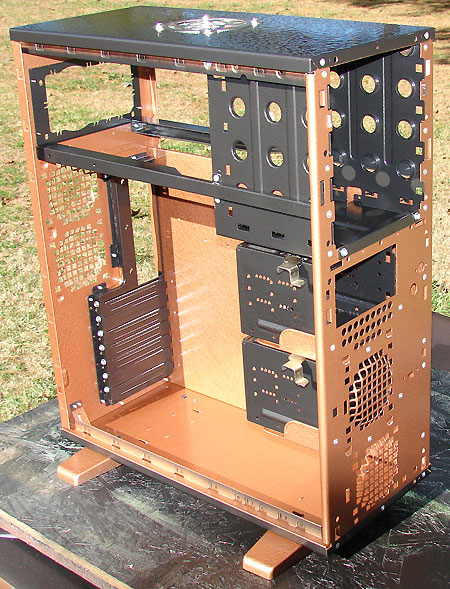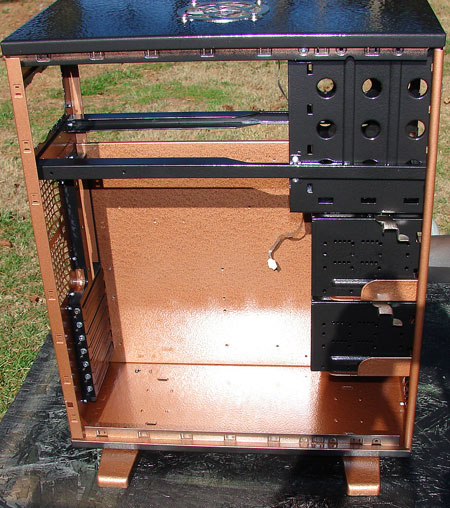 The rest of the pics are just of the case chassis. I still have to do some touch up spraying for the side panel openings and any scratches that may have happened, but I am pleased. The side panels have also been sprayed to match the top of the case. They were drying so no pics yet, but they look great.
Stage 7
I used a vinyl Inkjet material to make the front logo and award plaque. These were clear coated to protect them and seal the colors in after printing. below are the images used. 

Finally some dry weather and warmth. lol Got the copper plate attached and clear coated plus the front bezel painted. Fans are all installed 5 in total all Red LED. After a bit of drying time I will mount the alien heads and etc etc. and finish this puppy up.