Well, I think it's all finished. That is unless, I add some tiny something another before I ship it to the clan member we decided to award it to. lol At any rate …… here ya go the finished case.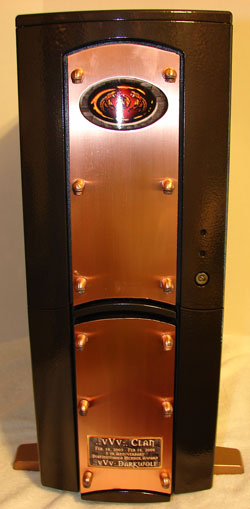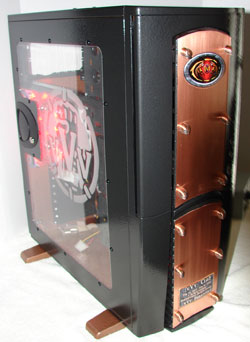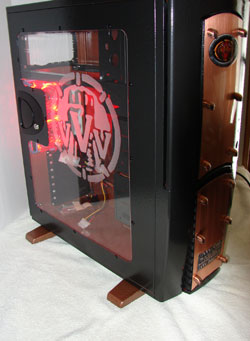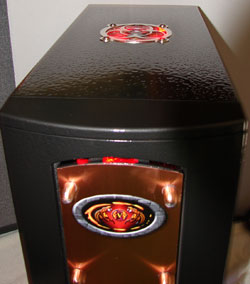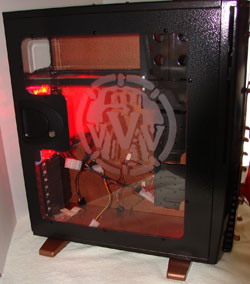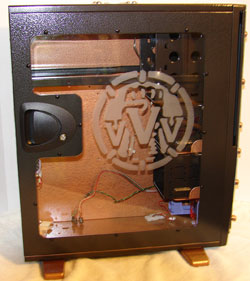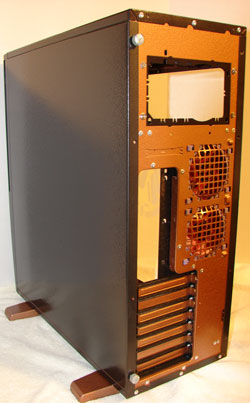 I skipped a bit of the worklog update here at the end, but I got way busy and well I just plain didn't have time lol. I sure hope the Clan member likes the case.
A few words about the Venimus, Vidimus, Vicimus case.
This rig was based off the theme (sort of an industrial theme) of the Call of Duty and Unreal Tournament online gaming clan that I am co-leader of, the .:vVv:. Clan. February 18th,2008 was our 5 year anniversary, having said this folks should know being an online gaming clan and lasting 5 years is an achievement in itself, as gaming clans come and go like the wind. Thus to mark this achievement it was decided that we would honor a clan member of distinction. What better way than a custom computer case based off his clan.  
We have several great members in our clan who have contributed a lot to the clan; time by playing and representing .:vVv:. in a positive way, providing servers and many other ways. We are a mostly adult clan so I suppose that has a lot to do with it.
I was approached last year by a member to take the logo I designed and redesign it slightly so they could use it in a project they had in mind. Well I did of course as I like to mess with graphics. Well as it turns out the member had Steins with our clan logo made up and not only did he pay for these himself, but he took it upon himself to ship them to each clan member at no charge. At the time we had 83 on our roster and it included Europe and South Africa, not just the USA. So, I hesitate to even try to estimate the expense this member went to bring a bit of Christmas cheer and Clan Pride to each member he could. This member was .:vVv:. DarkWolf. This is the reason behind the custom rig you see here today.