Motherboard Reviews
ASUS ROG Strix B550-I Gaming Motherboard Review
Judge me by my size, do you?
« A Closer Look at the ROG STRIX B550-I Gaming Motherboard
|
System Configuration and BIOS Overview »
A Closer Look Continued
The small size of the ROG Strix B550-I makes it easy to tear down. Tucked under the heatsink on the left-hand side of the motherboard is the VRM.
The heatsink is actively cooled by a small fan that connects to a special header on the top edge of the motherboard. Typically, not always, ITX cases tend to lack the airflow characteristics of larger mATX and full ATX cases. Active cooling here helps keep the VRM cool when running the high core count CPUs like the 3900x and the 3950x.
First up, the power stages. There is 10 total with 8 used for core voltage and 2 for SoC voltage. The power stages Asus used is the Vishay SiC360 50A integrated MOSFET and driver.
To meet the current requirements needed, ASUS runs two 50a power stages per phase for Vcore and is handled by the ASP1106 digital VRM controller on the rear of the motherboard.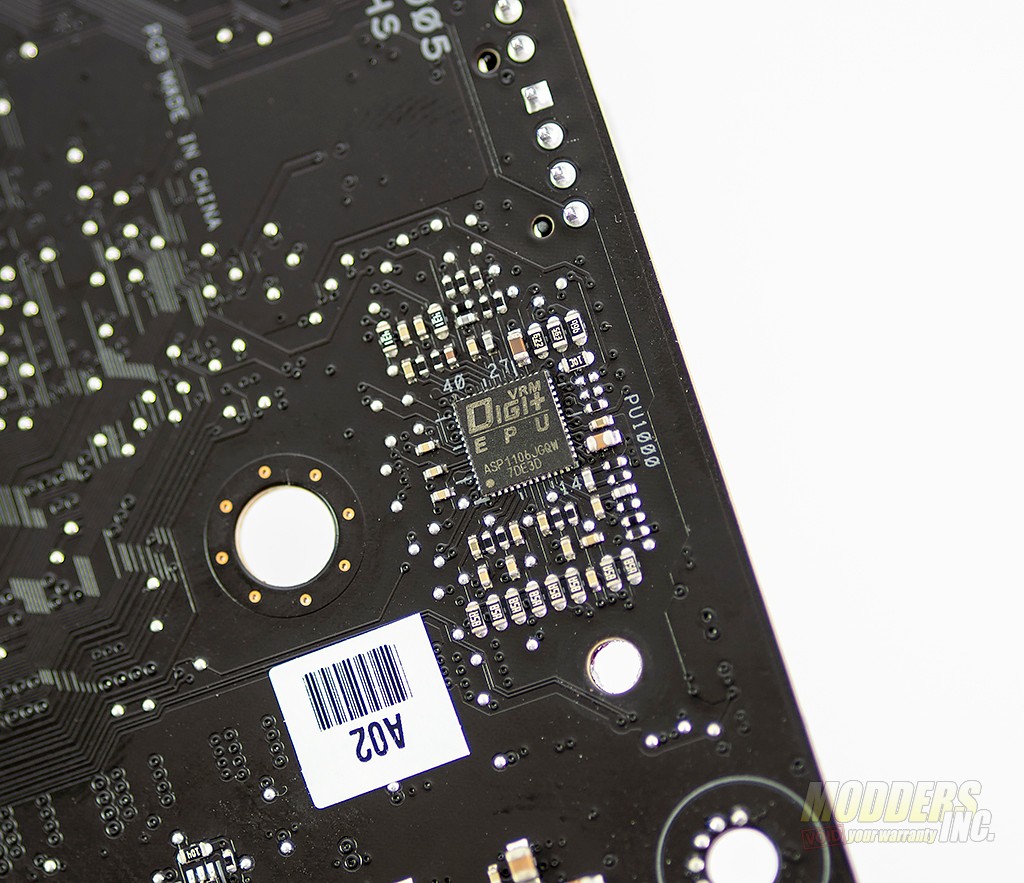 Super I/O is handled by the NuvoTon NCT67980 which sits near the WindBond BIOS chip located under the front M.2 PCB.