Motherboard Reviews
ASUS ROG Strix B550-I Gaming Motherboard Review
Judge me by my size, do you?
« A Closer Look Continued
|
Software and Features »
System Configuration and BIOS Overview
When you first load into the BIOS on the Strix B550-I motherboard, like most motherboards, you'll be presented with easy mode. For the most part, EZ mode will give most users quick access to what they need. In this case, I left the BIOS stock and just turned on D.O.C.P. to enable the DDR4 3200 speeds on the RAM.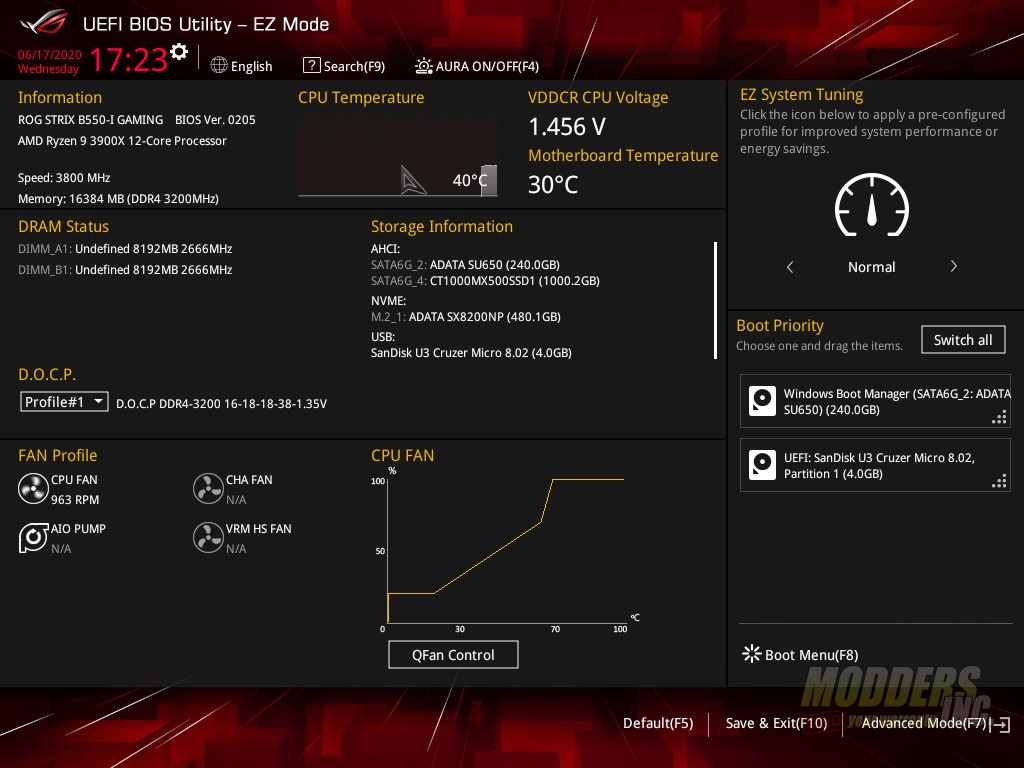 Hitting the F7 key kicks you into Advanced mode and exposes all the options available in the BIOS via menus and sub-menus. The main page is a quick overview of the system and includes items such as the BIOS version, CPU, and memory information.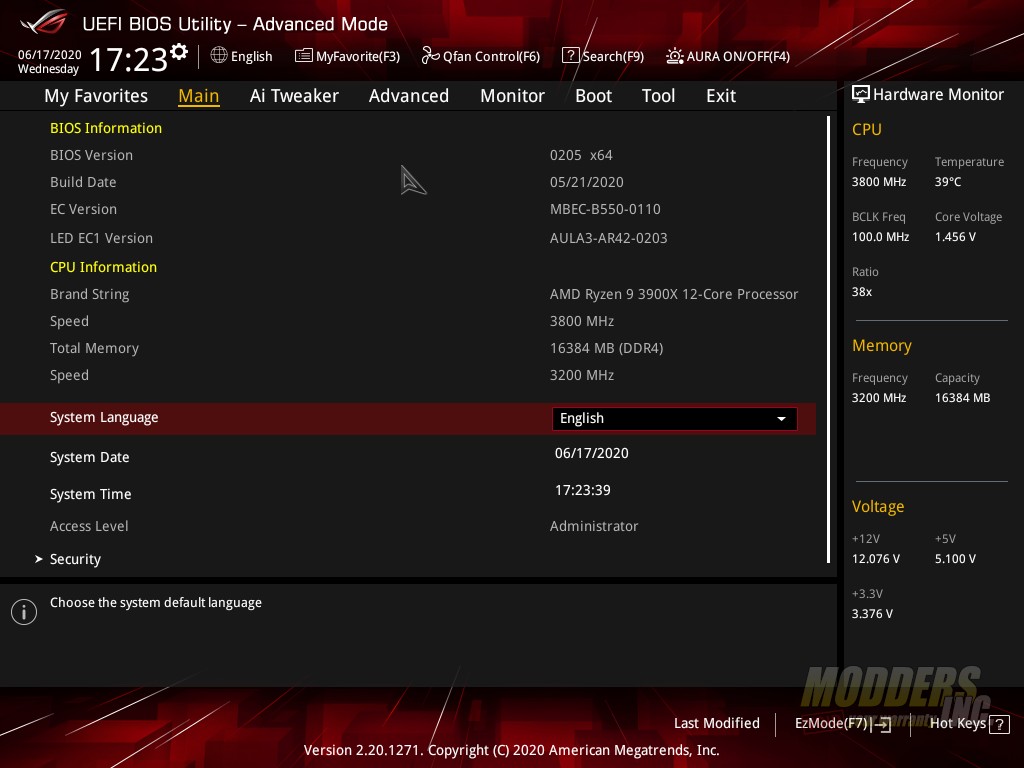 For overclockers, AI Tweaker is where you're going to want to head if you want to tweak and tune that CPU for both voltage and frequency as well as memory speeds, timings, and voltages.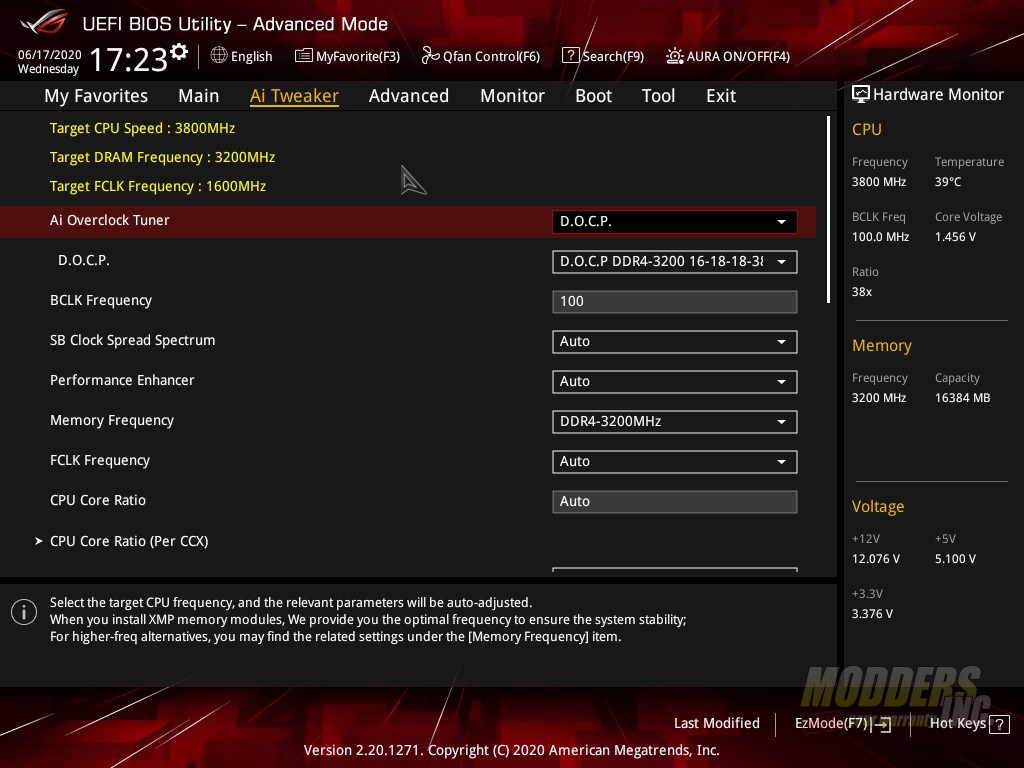 The advanced tab allows you to tweak your system even further. Not only can you adjust settings to the CPU here, but you can also adjust settings for the SATA configuration, network configuration, USB configuration, and a ton more.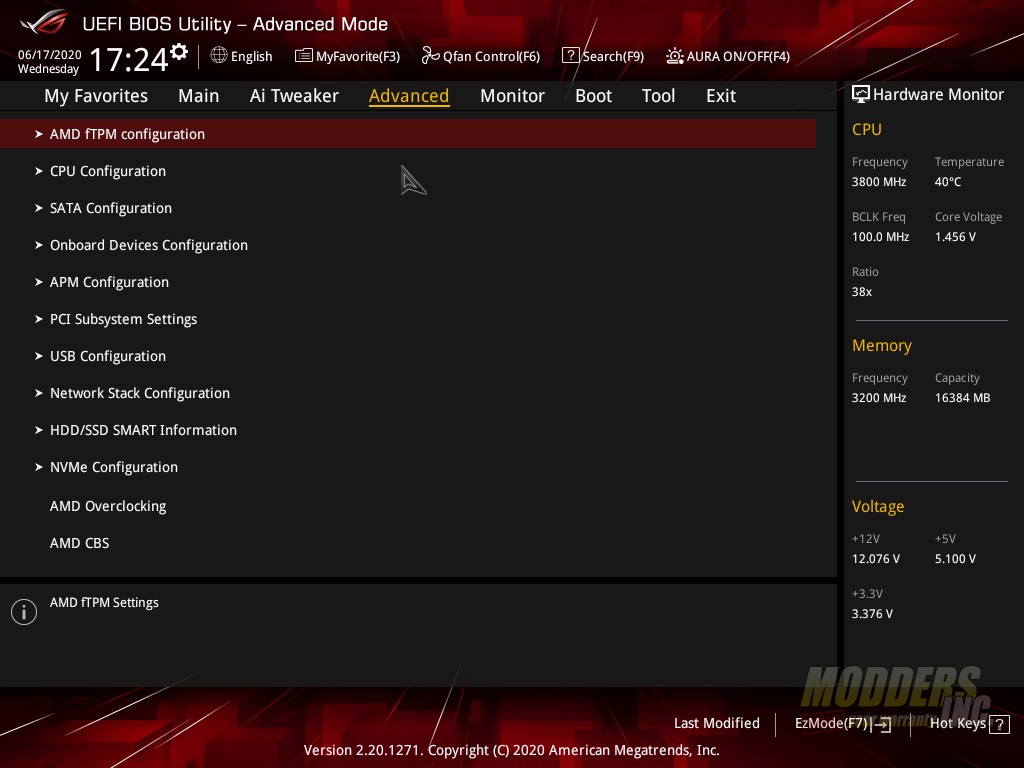 The monitor tab allows you to see all the details of your system such as temperatures, voltages, and fan speeds. You can also set custom fan curves in Q-fan from here as well as the shortcut at the top of the page above the menus.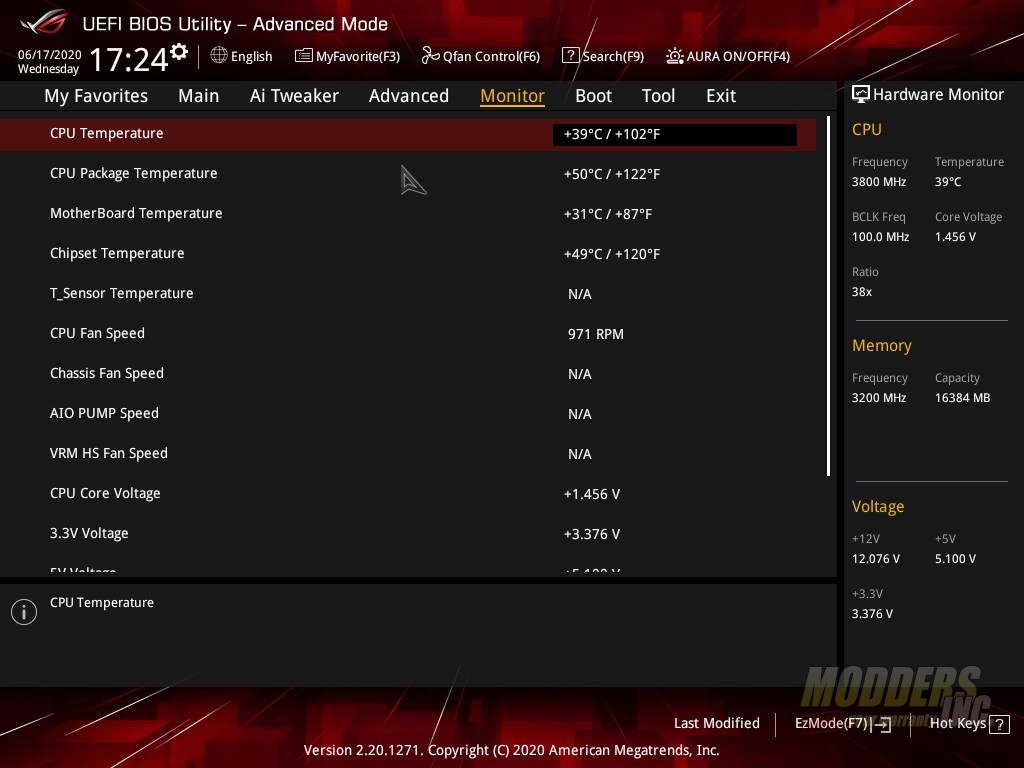 Q-fan control allows you to tweak and tune either manually or automatically the fans and/or pumps installed on your system.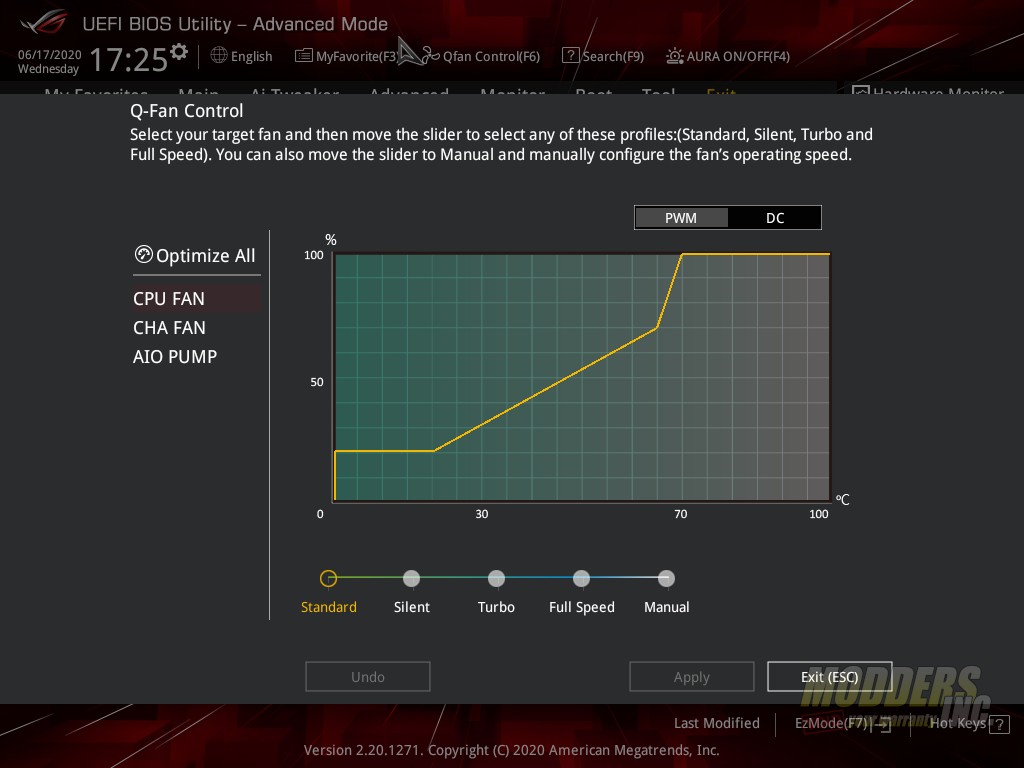 In the boot menu, you can set your boot options such as which hard drive to boot off of first or set up secure boot.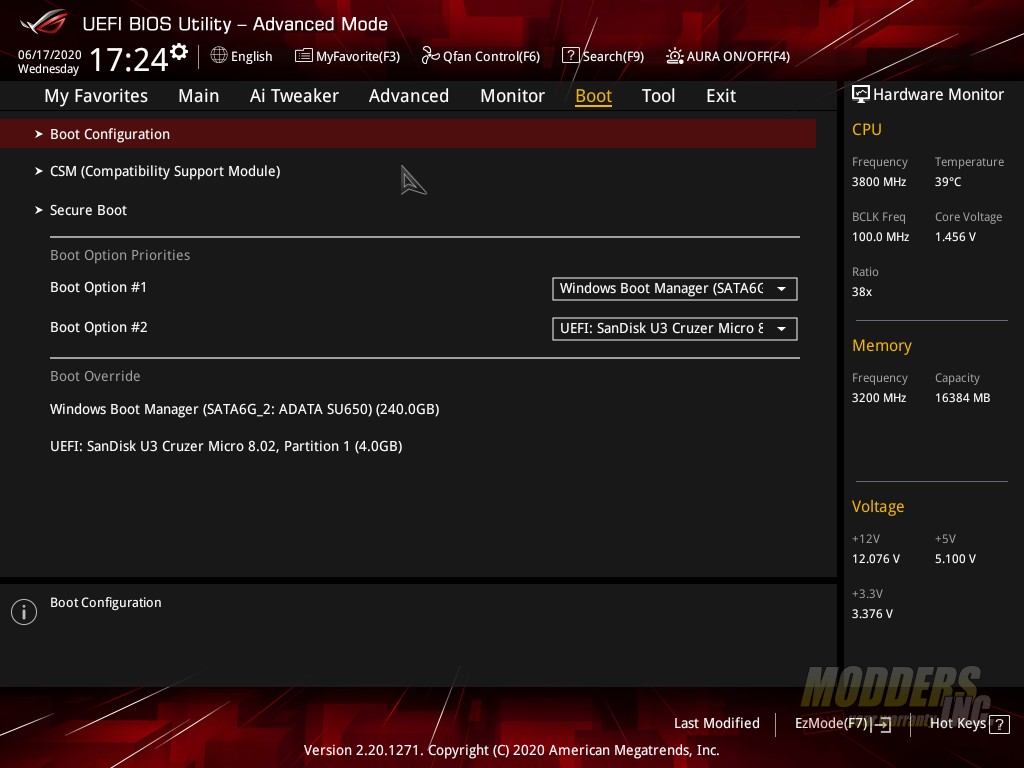 The tool menu gives you access to a host of information and tools. First up, you can access the Asus EZ Flash utility to load the latest BIOS or securely erase a drive. SPD information and GPU information are available here too.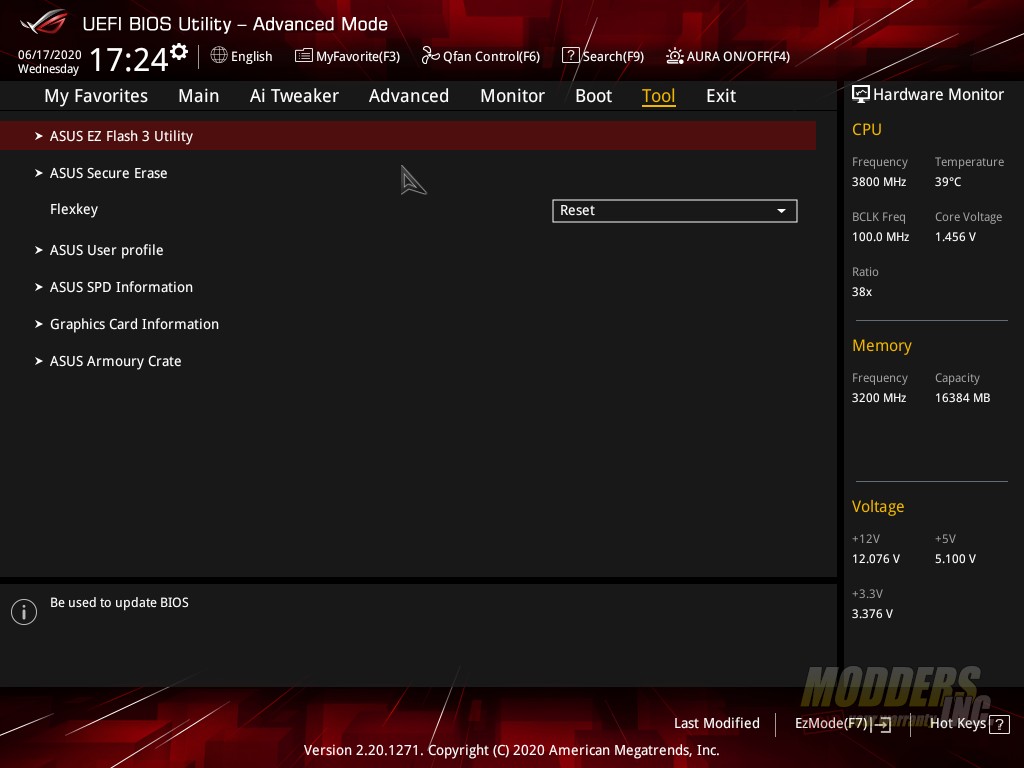 Finally the exit menu. you can save or discard the changes you've made to the BIOS and boot into your OS of choice.