Motherboard Reviews
ASUS ROG Strix B550-I Gaming Motherboard Review
Judge me by my size, do you?
« System Configuration and BIOS Overview
|
Test System and Synthetic Benchmarks »
Software and Features
After a fresh install of Windows, I was greeted with Armoury Crate. The software asked me if I wanted to install the drivers for the LAN and wireless adapters. I chose yes and after a reboot, we were good to go.
Armoury Crate is the management software for the Strix B550-I motherboard and offers quite a few configuration options as well as some tools. First up is the LED lighting for the addressable RGB, non-addressable RGB, and the audio. Now, this only turns the on and off, the effects are applied in the next section.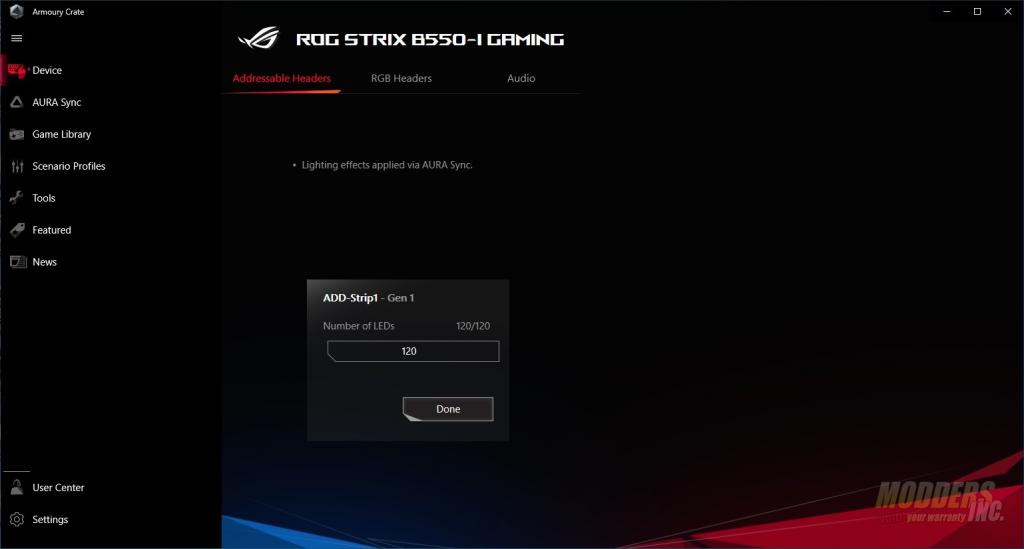 Aura Sync is where you can apply the lighting effects to the LEDs that are compatible with the system.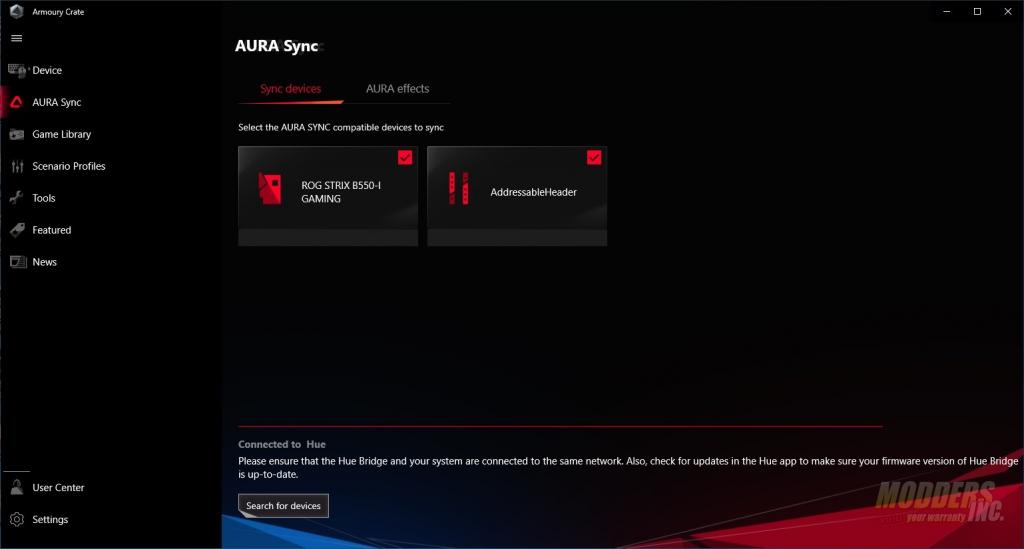 Armoury crate searched out a few of the games I have on this system and displayed them in the Game Library tab.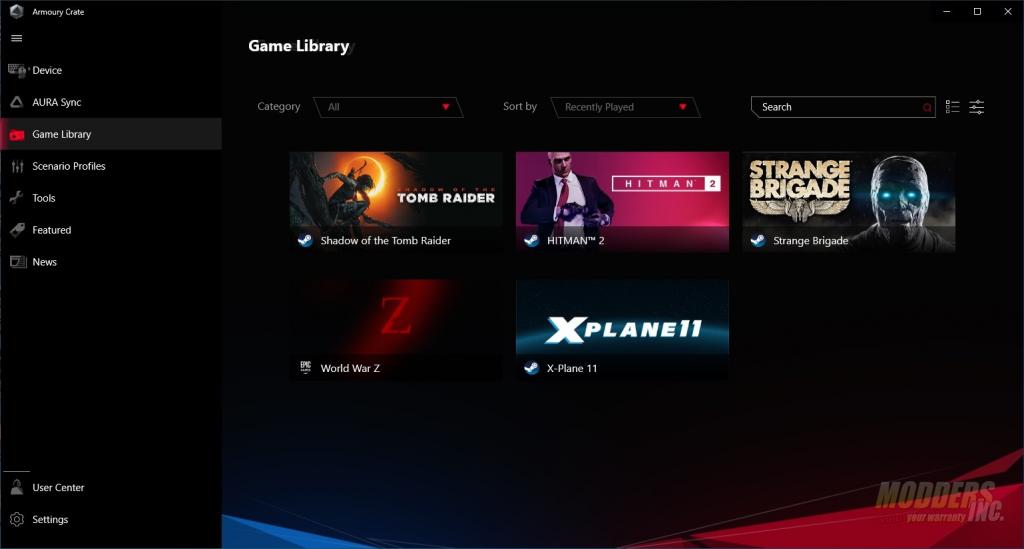 Scenario Profiles allow you to link and application or a game to a custom set of settings. For example, you can set it so that when Game X is launched, the LEDs on the motherboard and  LED strips to glow a certain color or run a particular Aura Sync effect, and disable the Windows key on your keyboard.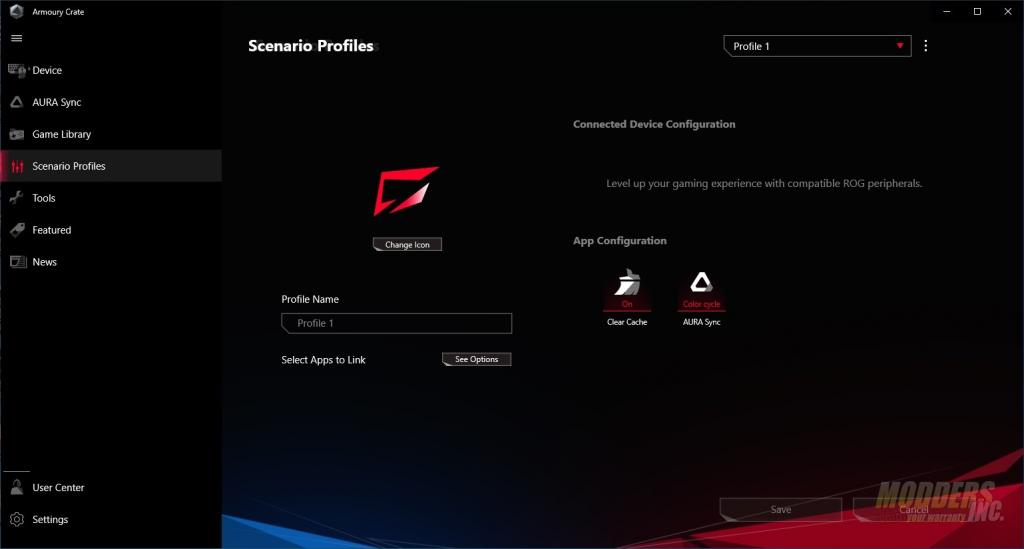 The tools menu will allow you to download the latest drivers, utilities, and BIOS updates in one place. While the drivers and utilities can be installed from here, the BIOS updates cannot. You can also access a digital copy of the user manual from there.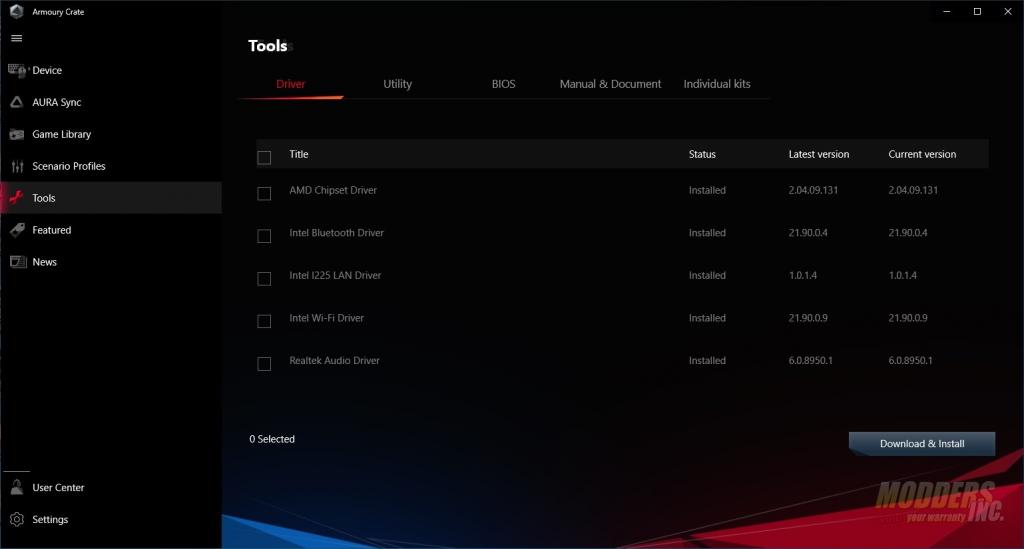 The featured menu gives you ROG VIP members access to deals on games.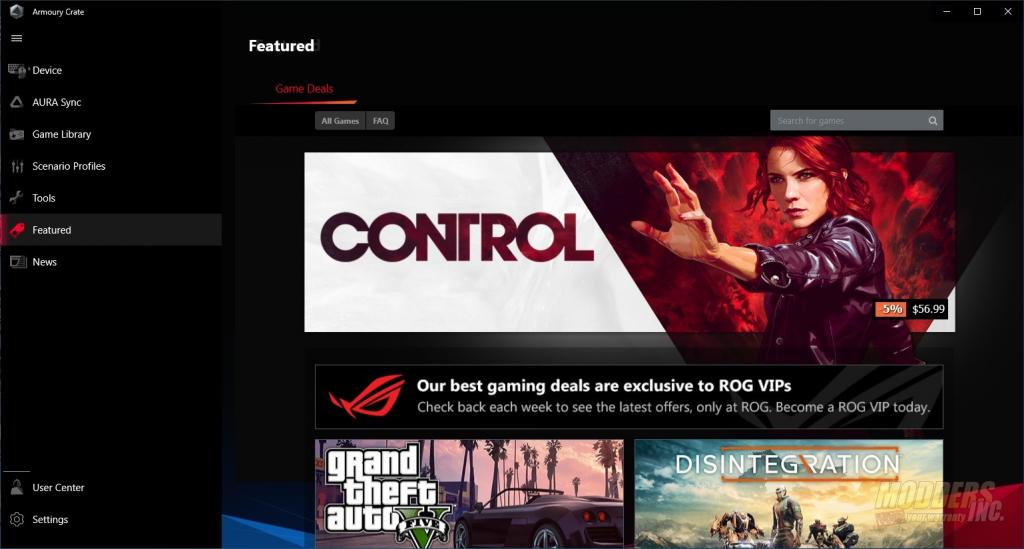 Want to know what's newsworthy in the gaming and ASUS world, hit up the news tab.