« A Closer Look | Test System and Benchmark Review Methodology »
Installation of the Bitspower VG-NGTX970MG Water Block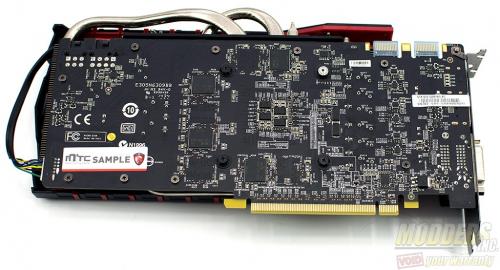 The first step in installing the Bitspower water block is to prepare the card for installation. To do this you will need to remove all the stock heatsinks and fans. There are four screws that secure the GPU heatsink and fan assembly to the card are located on the bottom of the card. There are additional screws that secure a metal plate and the VRM heatsink that need to be removed.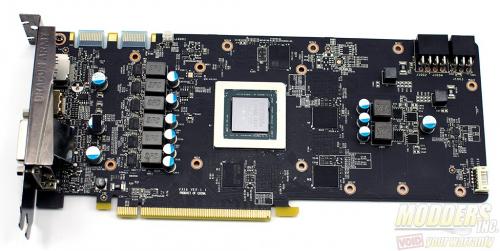 After everything has been removed, it is recommended to clean the GPU, VRM and memory modules with isopropyl alcohol to ensure the surface is clean. This also aids in helping ensure maximum heat transfer from components to the heatsink.
The next step is to attach the thermal pads. There are three different thickness of pads that come with the kit. This is important as the VRMs and memory use the pads for heat transfer. You'll need to pay attention to the manual as it explains which pad goes where.
Put a small dab of thermal compound on the GPU. The final step in the process is to place the front and back plates on the card and tighten the screws using the included Allen wrench. Since I wanted to the thermal compound to spread evenly, I chose to tighten the four screws around the GPU first. I used a criss-cross tightening pattern to ensure even tightening.

With the Bitspower block installed, the height profile is considerably less than the stock fan.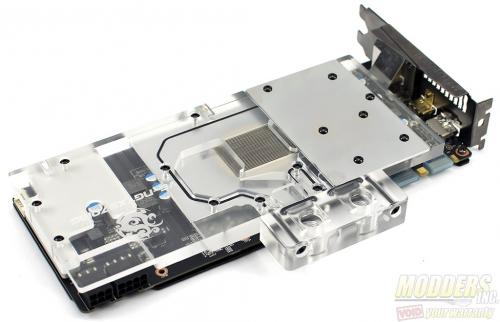 Aesthetically, the Bitspower  water block looks great. This set up would look great in any mod.