PC Water Cooling
Bitspower THOR EIX99 Full Cover Water Block for EVGA X99 Classified/FTW
A Closer Look »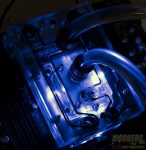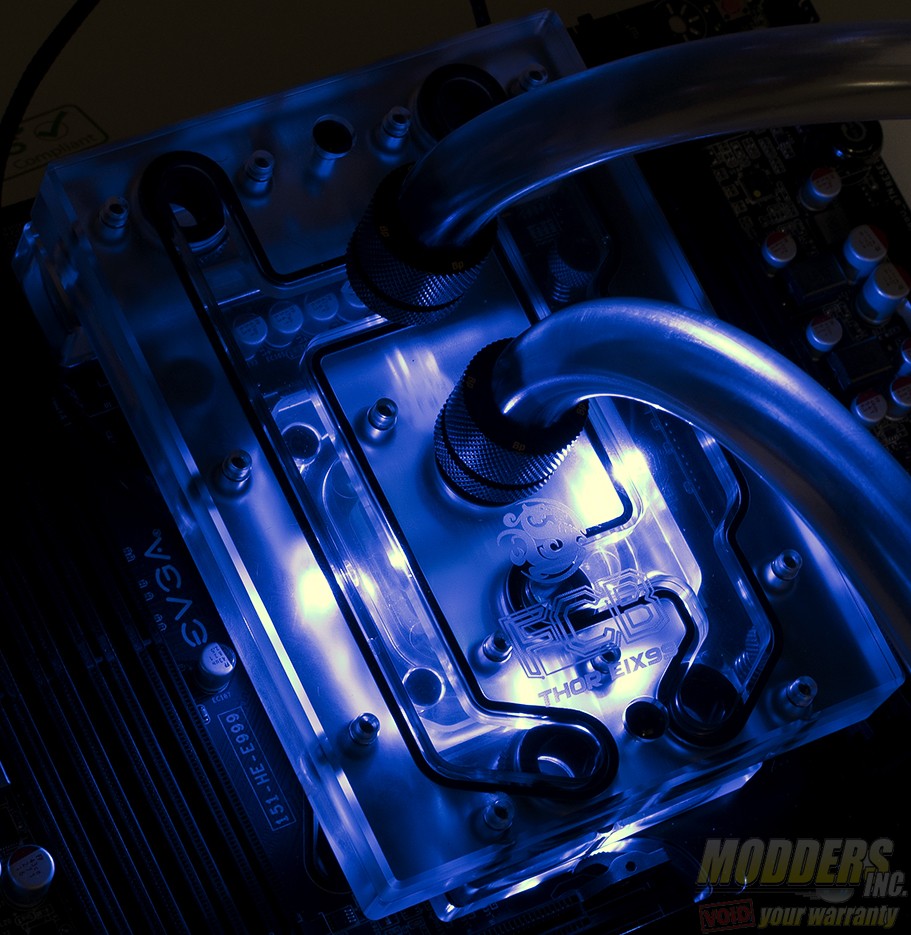 Water cooling is a great way to remove heat from PC components. There are various types of water or liquid cooling solutions available such as the popular All-in-One (AIO or Closed loop) units, DIY liquid cooling kits, as well as fully customizable water cooling loops. As the name implies, a custom loop option is highly configurable and allows users to select a CPU or GPU water block that would fit their needs paired with a radiator, pump, connectors and hose of their choice. Custom loop users also have an option of full coverage water blocks that are motherboard specific. The full cover block includes a water block for the CPU, PCH, and typically the VRMs, as well as a plate that distributes water to each.
Bitspower makes various options for water blocks that cover Gigabyte, ASRock, MSI, Asus and EVGA motherboards. Recently, we reviewed the EVGA X99 Classified and that motherboard is designed to push the CPU as high as possible if the cooling equipment allows. Bitspower's THOR EIX99 is specifically designed to cover the EVGA X99 Classified as well as the EVGA X99 FTW motherboard, cooling the critical motherboard components and providing the thermal headroom that the MOSFETs and other parts require for a stable overclock.
[sc:sponsor sponsor="Bitspower" product_link="http://www.bitspower.com.tw" product_name="THOR EIX99″ product_price_link="http://www.performance-pcs.com/bitspower-thor-eix99-nickel-plated-full-covered-block-clear.html" product_price="159.95″ ]
The Bitspower THOR EIX99 comes with no frills packaging. A simple black box with the Bitspower logo and a white sticker with the product name and description is all that adorns the box.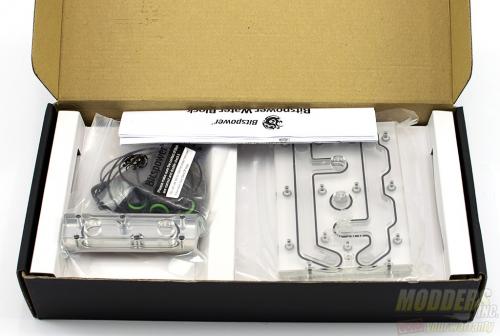 Inside, all the components are compartmentalized with the distribution block, VRM block, and the installation accessories on the top and the CPU block, and PCH block on the bottom.
The main components of the Bitspower EIX99 waterblock include: the CPU water block, VRM water block, PCH water block, and the water distribution block.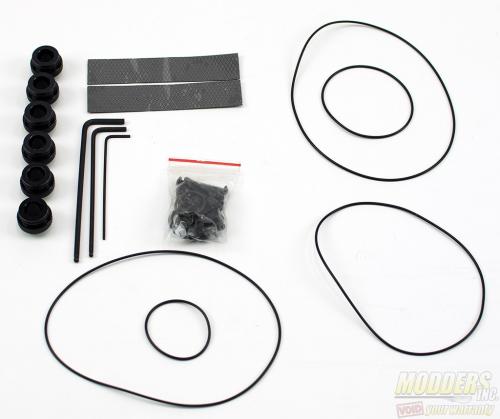 The installation accessories that are included with the THOR EIX99 contain everything needed to get the block mounted to the motherboard, sans thermal paste for the CPU and PCH. The kit includes 6 fittings (two for each block), 3 allen wrenches, two thermal pad strips, and various screws, washers, and springs. Extra O-rings are included so the blocks can be pulled apart when it is time for maintenance.
Dimension ( LxWxH ) : 278.4x203x49MM
Thread : G1/4″ x 2
Included:
THOR EIX99 Full-Covered Armor (Clear) x 1 PCS.
BP-MBWP-C90 x 6 PCS.
THOR EIX99 Nickel Plated (Clear) x 1 Set.
CPU Block Summit EF (Intel) (Acrylic Top Version) x1 Set.
Backup O-Ring x 1Set.
Thermal PAD Included.
Mounting Screws/Accessories