PC Water Cooling
Bitspower THOR EIX99 Full Cover Water Block for EVGA X99 Classified/FTW
« Test System and Review Methodology | Conclusion »
Stock Benchmark Results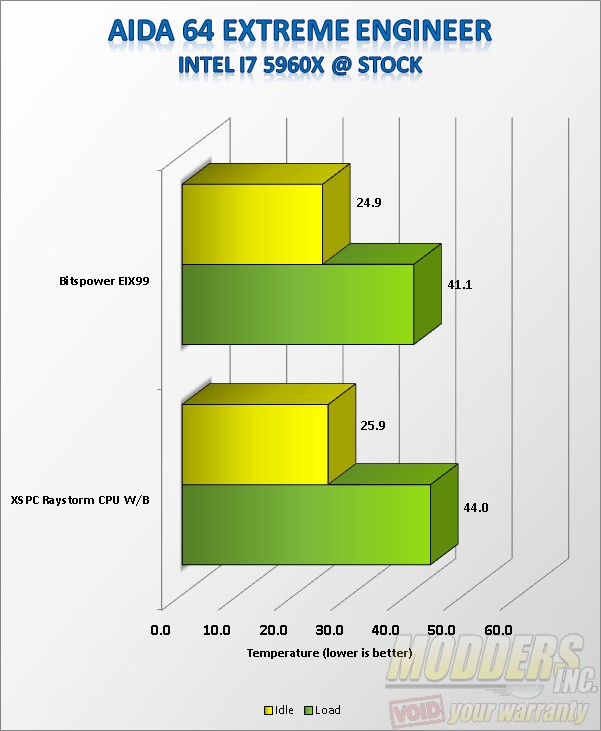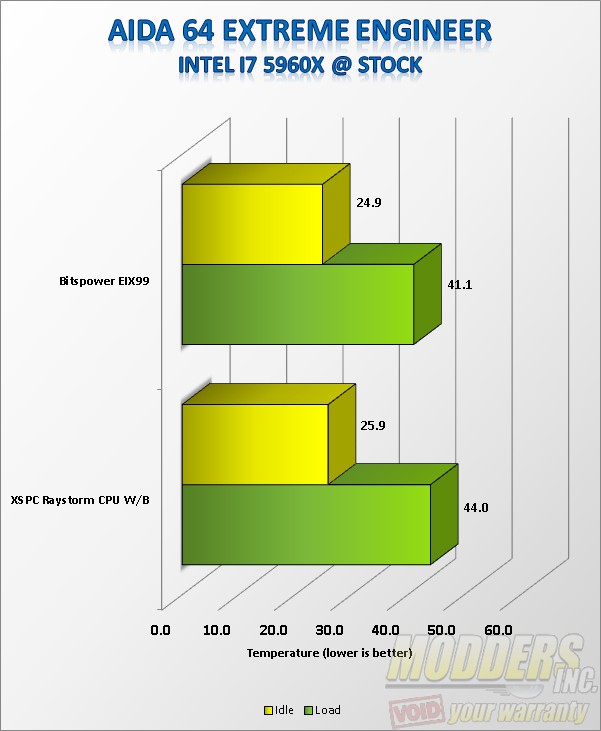 Idle temperatures between the two waterblocks is very close. Load temperatures show a difference of 2.9° C. Even then at stock speeds and voltages for the Intel i7 5960x, low to mid 40's is a great result.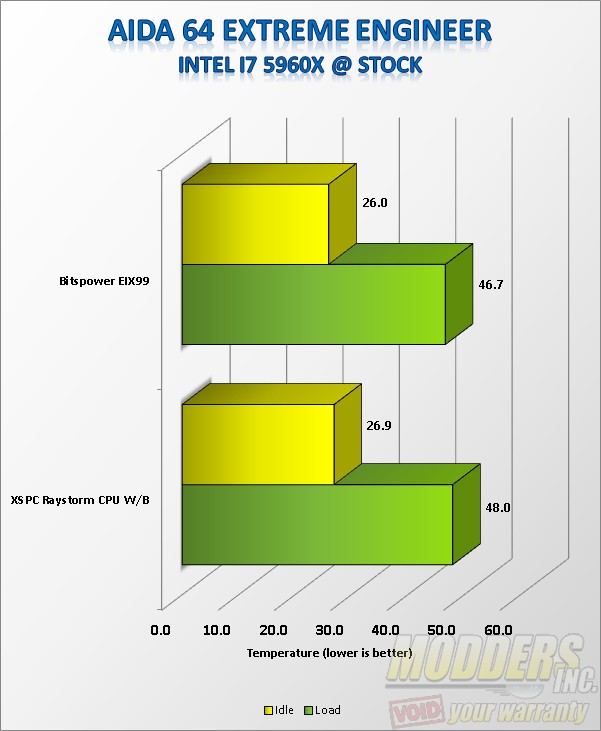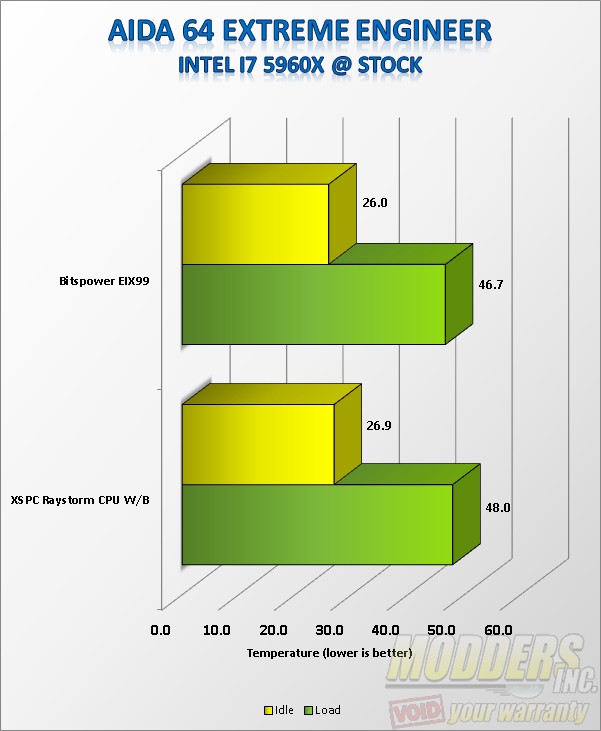 The FPU-only test is an absolute worse case scenario for a CPU. It generates the most heat and is the hardest test on a CPU. The Bitspower EIX99 comes in under 50° C posting a result of 46.7° C.
Overclocking Results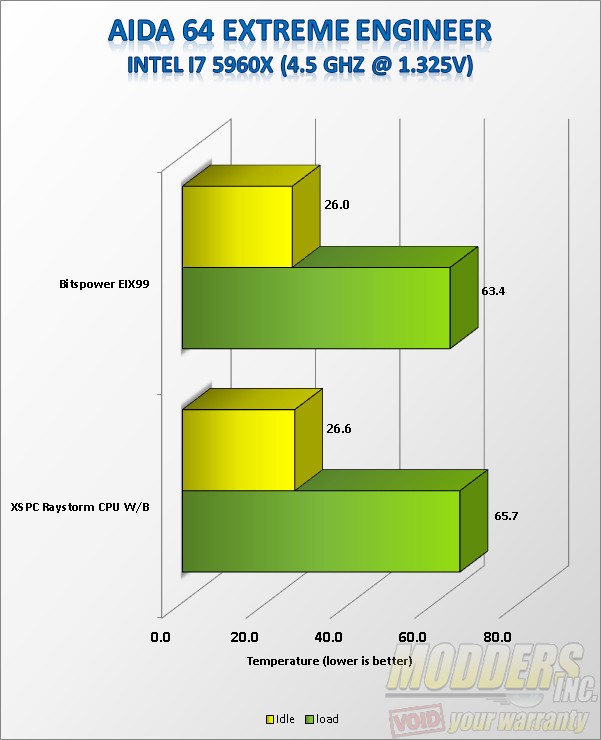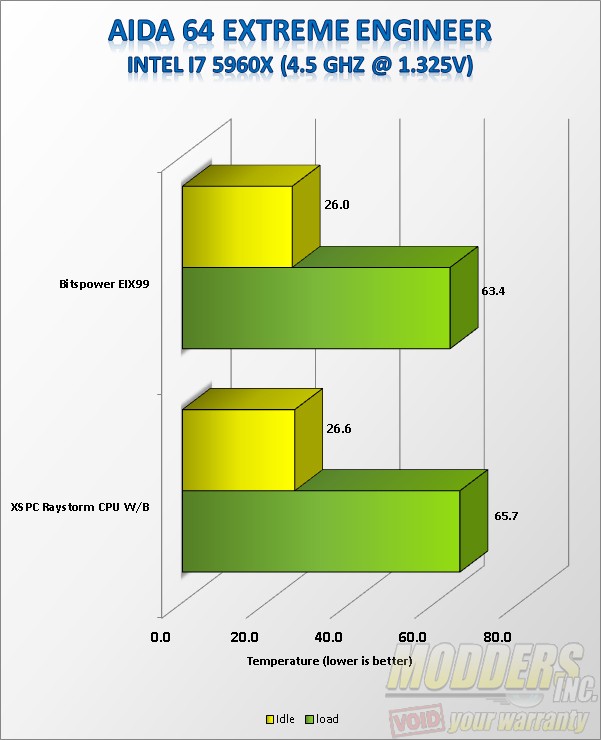 Using a custom water cooling loop, I was able to reach 4.5 GHz at 1.325v on the vCore. Overclocking tests resulted in the Bitspower EIX99 reaching 63.4° C.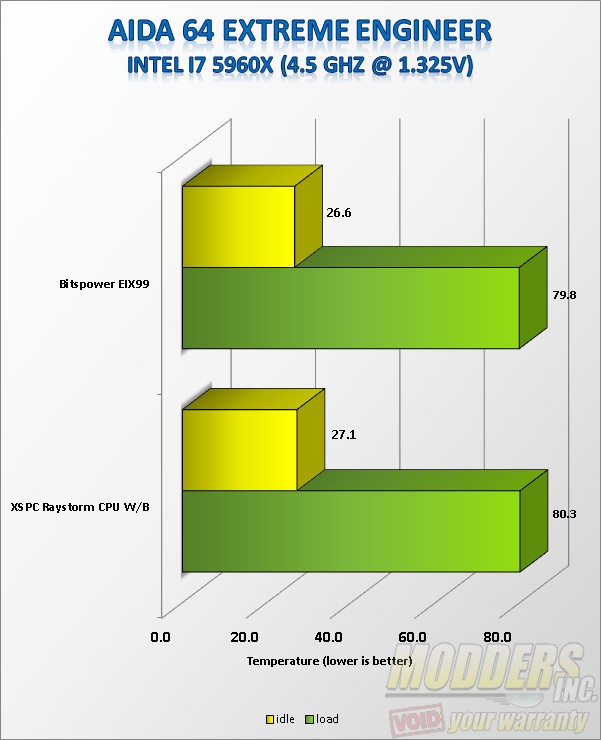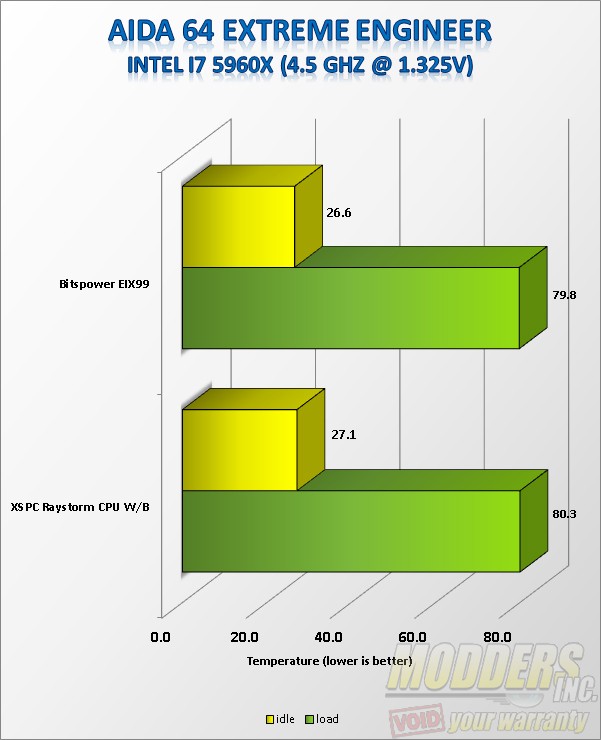 The overclocked FPU settings were extremely close between the XSPC Raystorm waterblock and the Bitspower EIX99.
Motherboard Results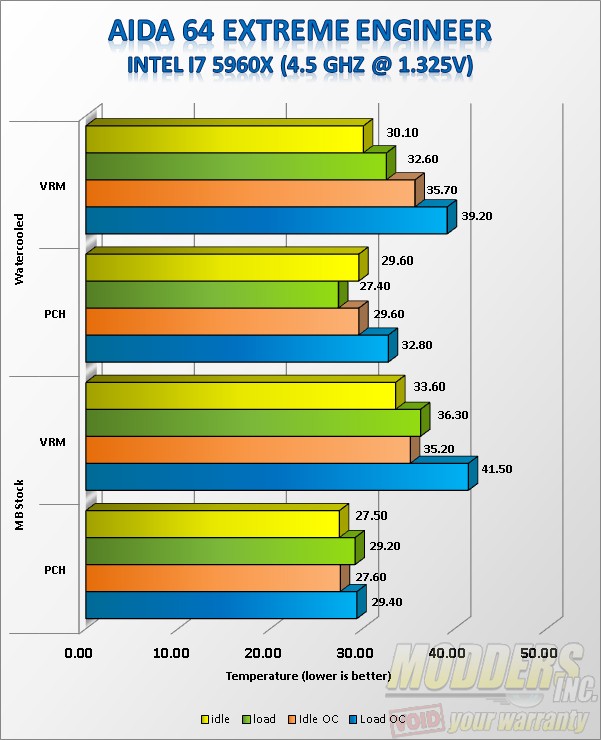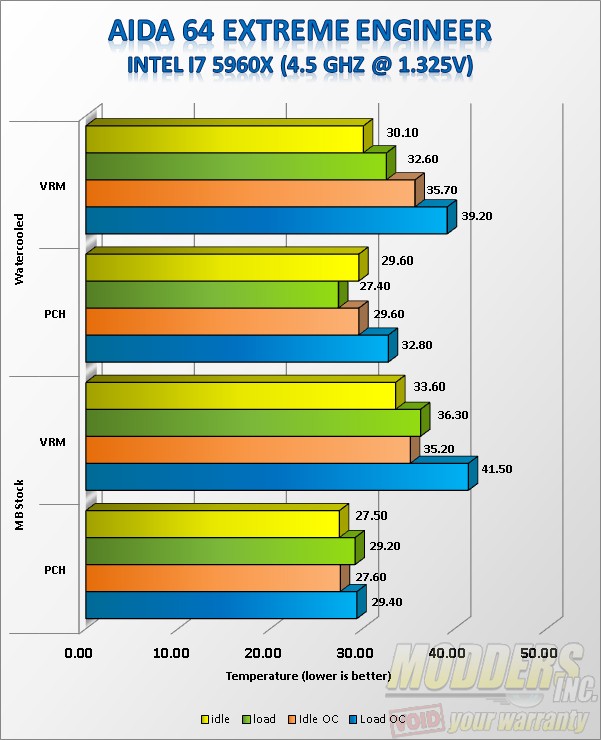 Since the only full cover block I have is the Bitspower EIX99, I figured I'd show the results of the VRM and PCH as compared to the stock configuration on the motherboard. Overclocking puts the most heat through the voltage regulation module (VRM). Overclocking tests showed the VRMs hit over 40°C whereas the waterblock dropped the temps by 2.3° C.