PC Water Cooling
Bitspower THOR EIX99 Full Cover Water Block for EVGA X99 Classified/FTW
« Benchmark Results
Conclusion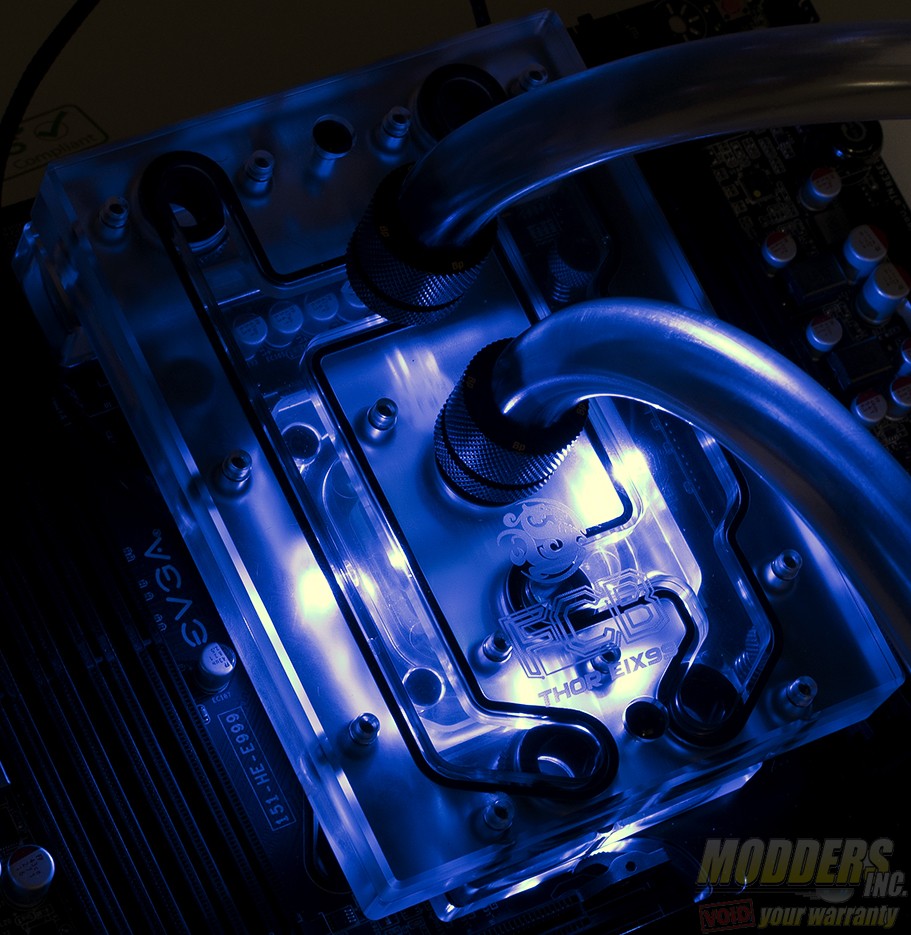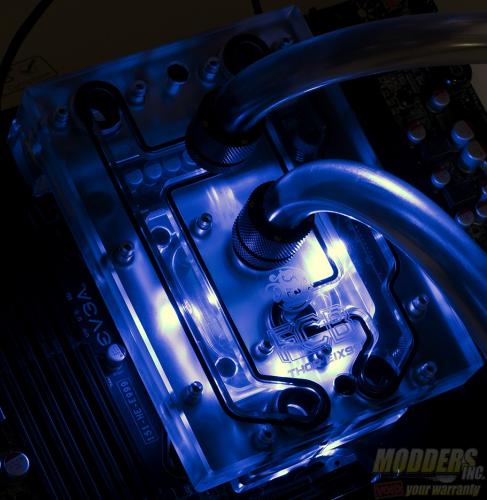 There are a ton of options for water cooling your PC and trying to pick which parts and pieces for your build can make your head spin. If you are looking at building a custom loop for your PC, Bitspower should be on the list of items. Bitspower makes a lot of accessories for a lot of different boards, as well as connectors, pump upgrades, etc.
At first, it may seem that building a custom loop can be a daunting task but, with a little bit of patience and planning it can be done relatively easily. There is a really good guide over at Overclockers.com on putting together a custom loop if you have never done it before.
Installation of the Bitspower EIX99 full cover waterblock was extremely easy on the EVGA X99 classified. The fit and finish of the EIX99 is as close to perfect as it can be. The distribution block is slightly cloudy but a little bit of polishing can make it almost perfectly clear where as the acrylic on the CPU, VRM, and PCH blocks are almost perfectly clear. The nickel plated portions of the block showed very little signs of machining marks on the VRM and the PCH blocks. The CPU waterblock is smooth and polished to a mirror finish. The installation guide was put together well. Overall it was pretty easy to follow.
The performance of the Bitspower EIX99 is good. The CPU waterblock easily bested the XSPC Raystorm in my testing, even if it was only a couple of degrees. The VRM and PCH waterblocks also do a great job of keeping the components cool. Using these components allowed me to reach 4.5 GHz on my i7 5960X sample.
Historically, I swap my motherboard the least. Most likely it gets replaced every three to four years and for $160 I think it's a good investment even if you choose not to overclock. Anything that can be done to keep components cooled is always a good thing. Bitspower has done a great job with the EIX99 full cover waterblock. It is very pleasing when installed and has good performance to boot.
[sc:must_have_award ]