« introduction
|
A Closer Look at the Creative X3 »
Creative X3 Packaging and Unboxing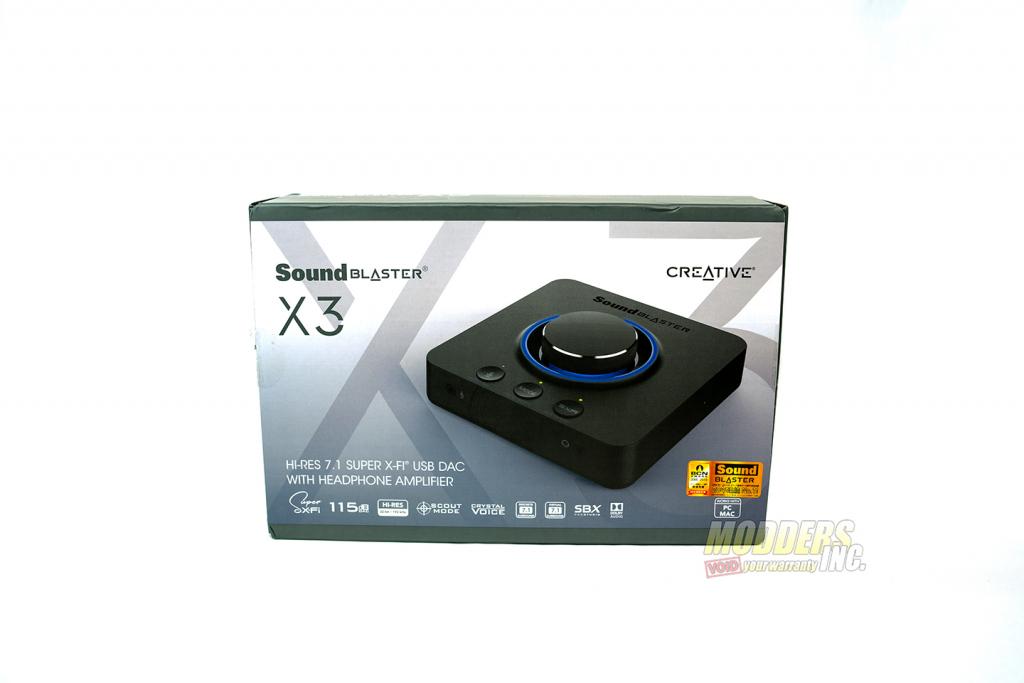 An image of the Sound Blaster X3 takes up the majority of the front of the box. The Sound Blaster logo and X3 branding are printed on the top left-hand corner. The Creative logo is on the top right-hand corner. Along the bottom is a list of several of the key features of the Sound Blaster X3 such as Super X-FI, Scout Mode and Dolby Digital surround sound to name a few.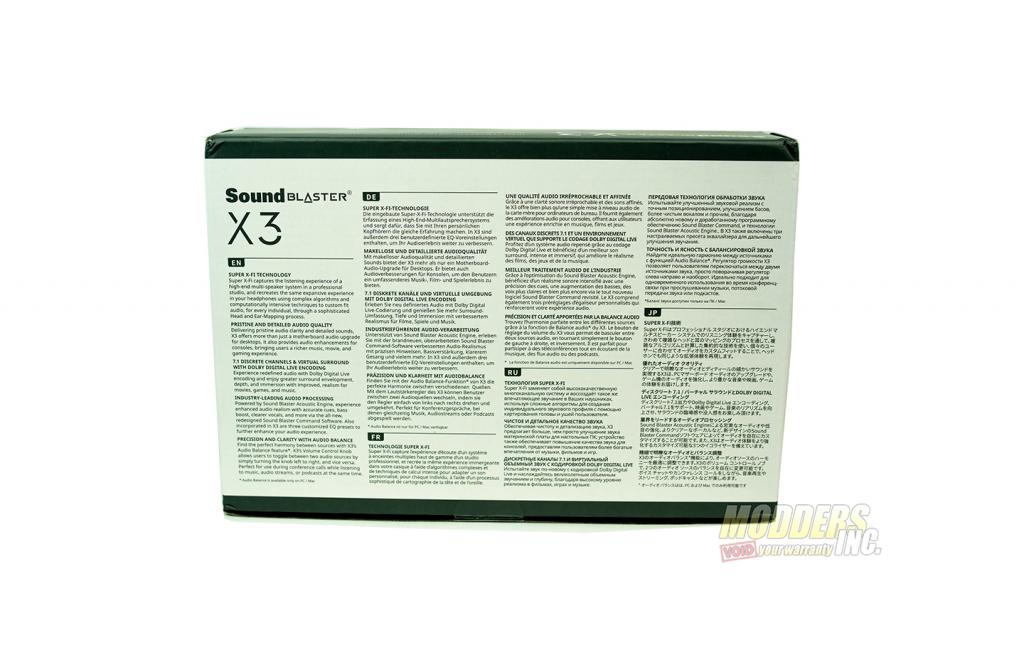 There isn't much information on the back of the box. It has the key features of the Sound Blaster X3, printed in several languages.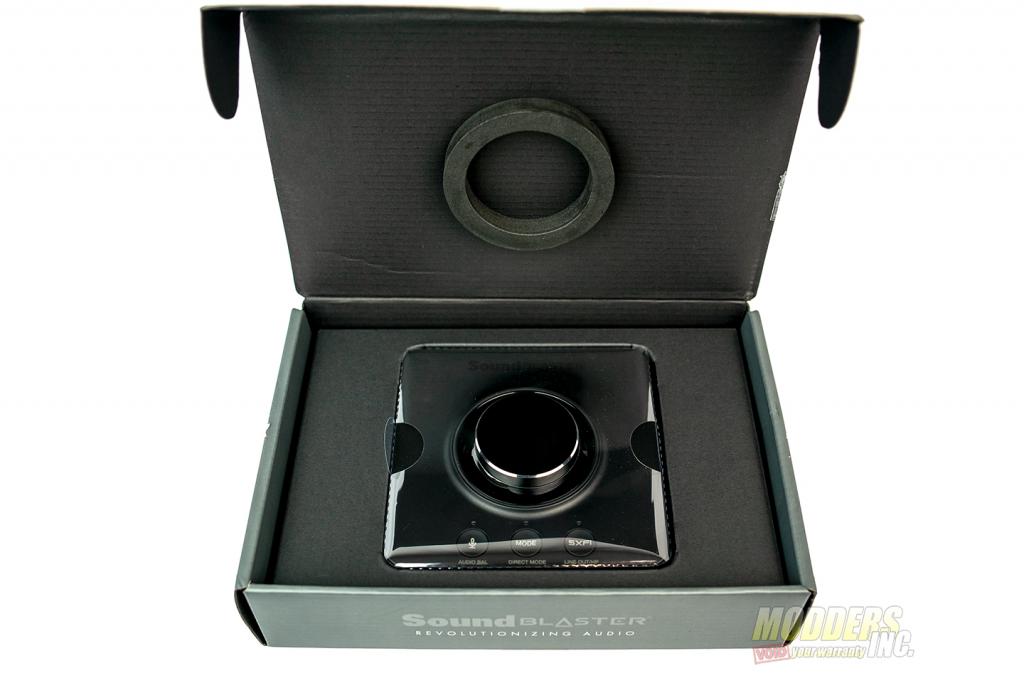 Inside, we find the Sound Blaster X3 wrapped in plastic, and packed in a cardboard tray. Underneath the Sound Blaster X3 is the paperwork that accompanies the X3, as well as a USB Type-C cable for both power and data to your PC or MAC.