« Subjective Testing
Final Thoughts and Conclusion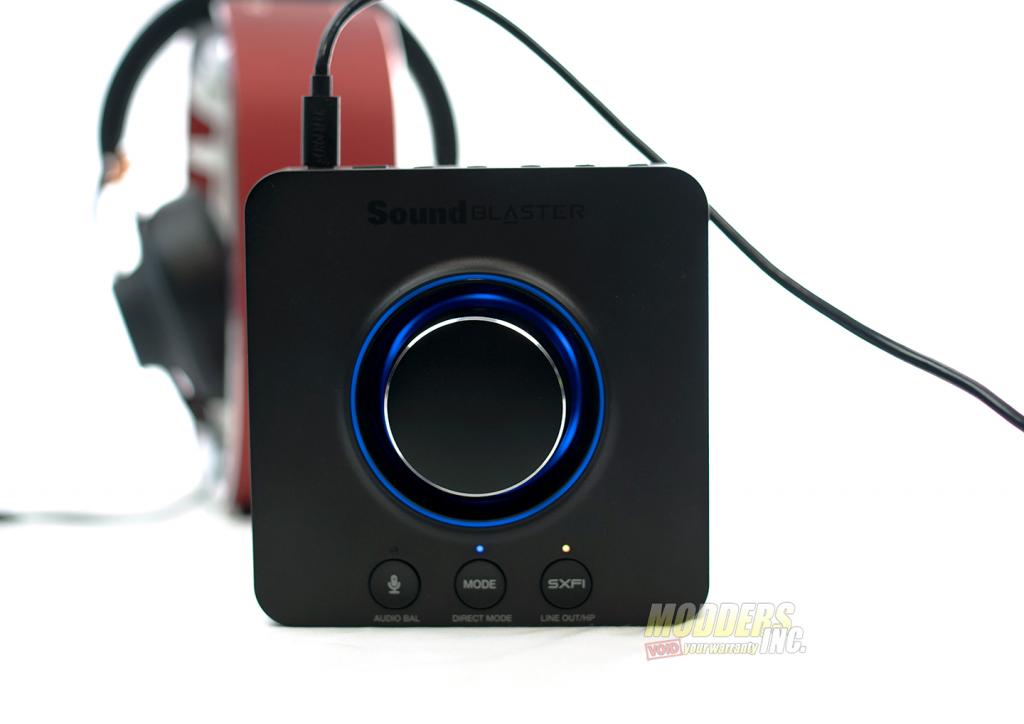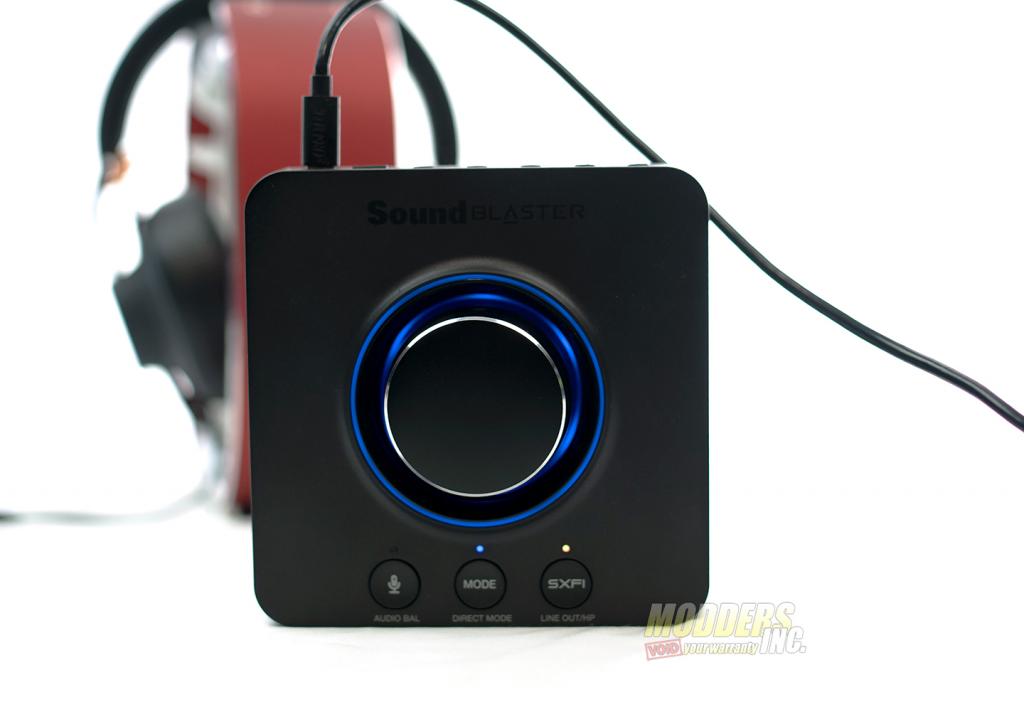 As with other Creative products, I am very pleased with my experience with the Sound Blaster X3. The sound quality was excellent. Although the plug and play functionality may be a bit convoluted when used with the Sound Blaster Command software, the Sound Blaster X3 is far more user friendly. Still, I'm very happy that there is a plug and play feature. I consume 75% of my content on one of my two phones, possibly more. Still, it's great that I can simply power the X3 from the wall and hook up my to my X3.
This sound card does much more than I had originally expected. It wasn't until I held down the knob and it began to blink a different color until I looked up that a blinking white light was to pair through Bluetooth. Or so I thought. I was told by Creative that the blinking white light means Bluetooth Low Energy. I'm not sure how that could be as I hadn't paired. The Sound Blaster X3 can be paired to your cell phone for use with the SB Command Android/iOS app for control purposes. The Andriod or IOS app can be used when the X3 is physically connected to the PS4 or Nintendo Switch via USB. Unfortunately, I do not own any consoles. So, I could not test the app. In the last week alone, I used the Sound Blaster X3 on my TV, Laptop, two PCs, and two cell phones. The microphone input on the Sound Blaster X3 worked very well. So well, I could technically get away with using the Sound Blaster X3 as the main audio on my streaming PC, if I had to. The only reason I won't is I can't give up my XLR mic. Although the Rode mic did sound really good through the X3.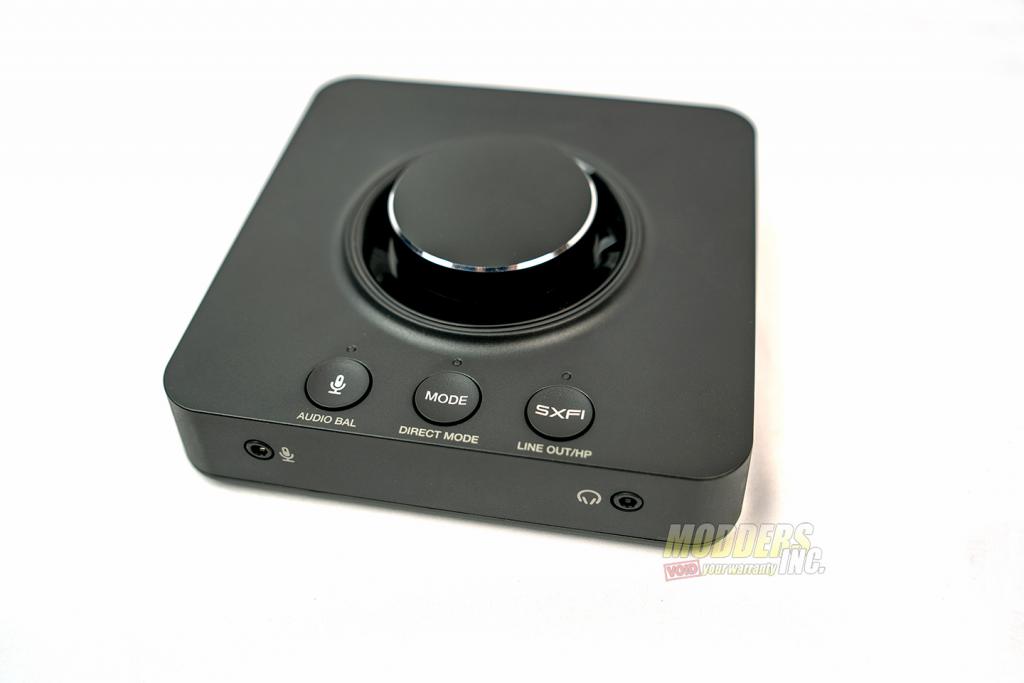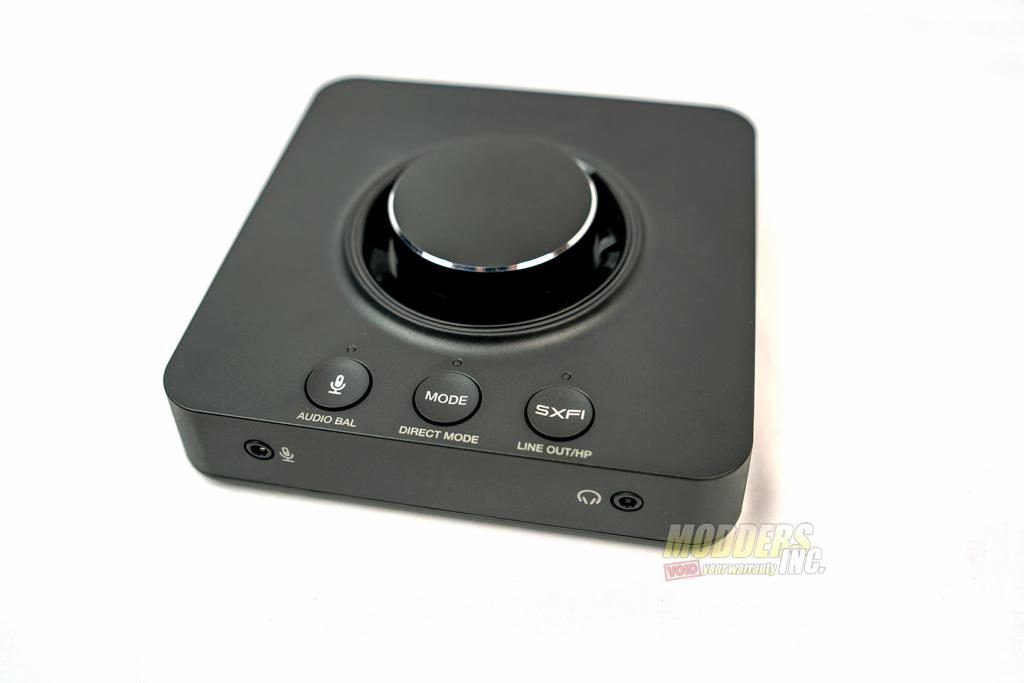 I like the design of the X3. Although it is larger than previous external sound card offerings from Creative such as the G5 and G6, its still an overall small footprint on your desk. But compared to both the G5 and G6 when they launched, the X3 will make a smaller dent in your wallet. At the launch of both the G5 and G6, they were both around $150 USB. At the time of the review, the Sound Blaster X3 is only $119.99 on both the Creative Website and Amazon. That is a great deal when considering the functionality of the X3, as well as the feature set. The Super X-FI dongle alone is around $100 alone and has limited functionality. However, with the Sound Blaster X3, you're getting a device that can work on mobile devices, PC, Mac, PS4, Xbox, the switch, and even your TV. The Sound Blaster X3 is the best external sound card I've personally ever tested.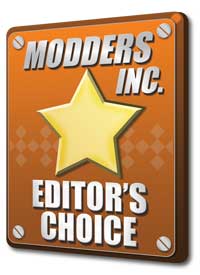 Check out some of our other reviews on Creative Sound Blaster products