Page 2 »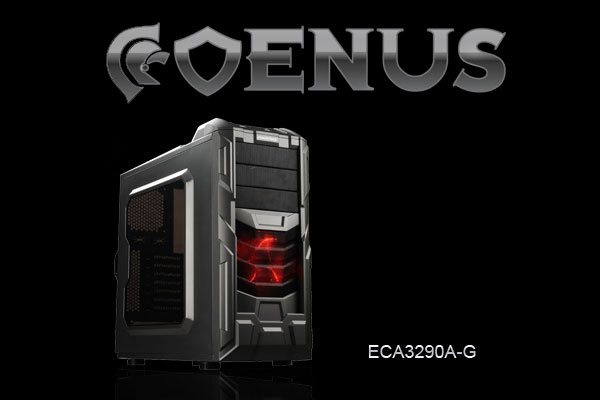 The ECA3209A-G, or better known as the Coenus case from Enermax moves into a crowded market of case enclosures… what does it have to set itself apart and stand out? 
Well…. a decent amount actually!
[sc:sponsor sponsor="Enermax" product_link="http://enermax.com/home.php?fn=eng/product_a1_1_1&lv0=2&lv1=9&no=226″ product_name="Coenus Mid Tower Case" ]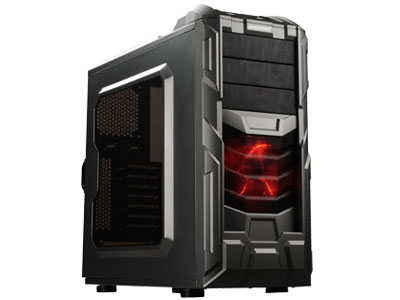 Enermax has been making highly regarded power supplies for quite some time now, and they are throwing their hat in the ring on premium enclosures. The Coenus is a mid tower config that comes pre-shaped and modded from the factory, with strong angular designs, insets and extrusions. These "pre-mod" factors could save a modder significant time and energy on the right style case modification. "Flat canvas", this is not. But the modifications are nicely done and would be easily incorporated into the right build or customization.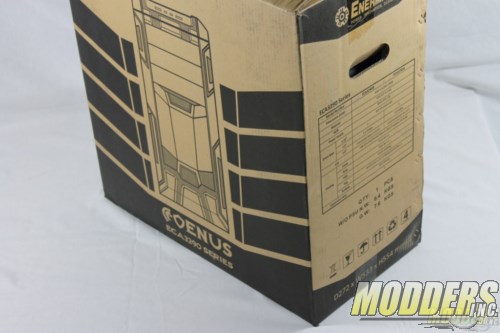 The box is a 2 tone, corrugated cardboard box. Quietly unassuming boxing for the case that is inside. The case currently costs $69 at Amazon (Enermax Coenus ATX Mid Tower Computer Case – GunMetal Grey ECA3290A-G
), so in order to deliver at that price point, the box is a no frills box. But, we all know, it's what is inside that counts….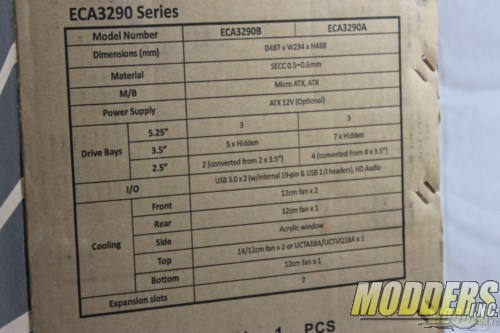 As Brad Pitt might say, "What's in that box?" Here is a quick synopsis of the size and storage capacity specs of the case.
Model
ECA3290A
Dimension
487(D) X 234(W) X 488(H) mm
Material
SECC 0.5~0.6mm
M/B
Micro ATX, ATX
Drive Bays
5.25″
3
3.5″
7 x Hidden
2.5″
4 (converted from 4 x3.5")
Front I/O
USB 3.0 x 2 (w/internal 19-pin & USB 2.0 headers), HD Audio
Cooling
Front
12cm LED fan x 1
Rear
12cm fan x 1
Top
N/A
Bottom
N/A
Expansion slots
7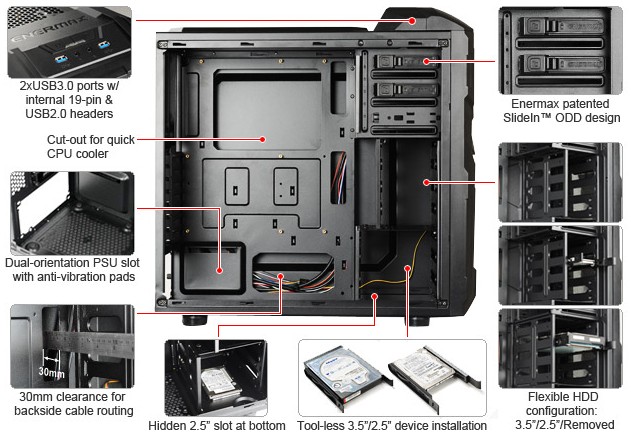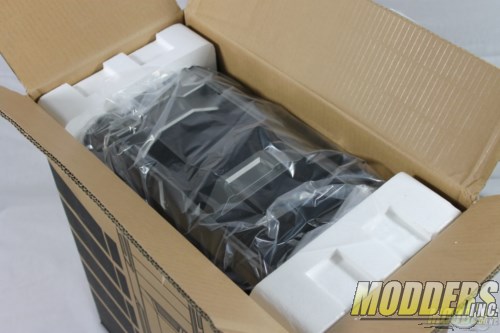 A well packaged case to keep it out of harms way, it is mold fit styrofoam, so be prepared for little styrofoam balls!