Motherboards
ASRock Z390 Phantom Gaming SLI/ac Review
Redefining the Budget Board.
Article Pages:
« UEFI BIOS and ASRock Software
|
General Performance Benchmarks »
Test System and Testing Procedures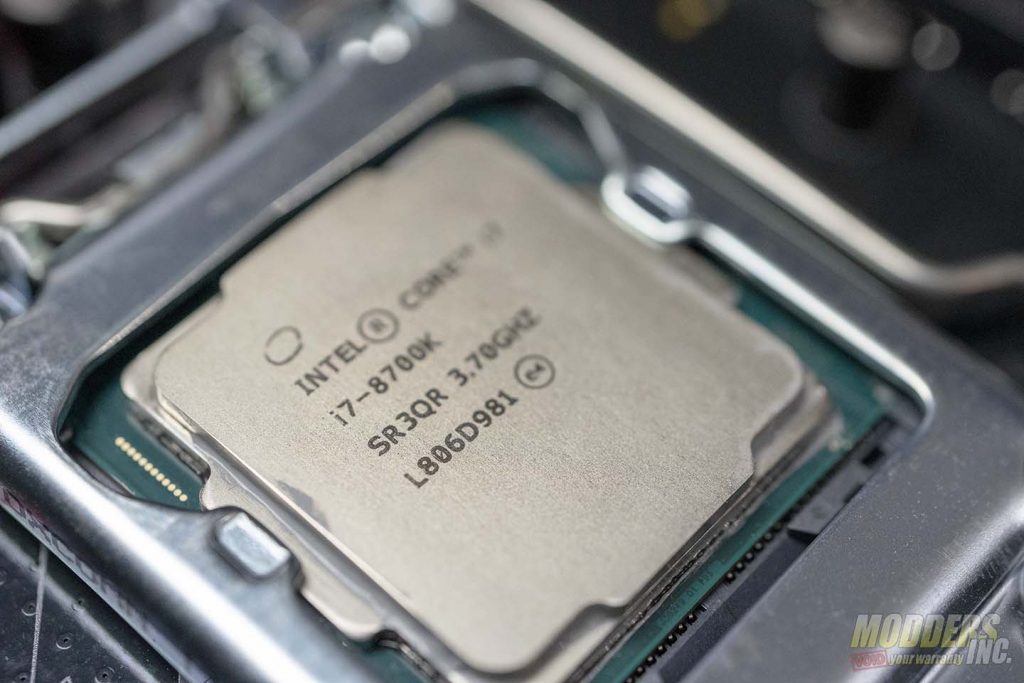 For this review, we compared the results from the ASRock Z390 Phantom Gaming SLI/ac with our I7-8700k to the Aorus Z390 Pro with the same i7-8700k. Other than the motherboard, both systems were identical. With every product we test, whether we are reviewing them or not, we do our best to keep the testing methods and conditions the same. Ambient temperature is kept as close to 20°c (68°f) as possible. When the system was first turned on, it sat idle for about 20 minutes or so before any benchmarks were run or results recorded. We waited in between each benchmark no less than 20 minutes to give the system time to cool down a bit. Both processors were cooled by a modified Swiftech H320 X2 Prestige. The Apogee waterblock that came on the cooler was swapped out for an EK Supremacy EVO and use Noctua NF-P12 fans.
For each and every motherboard review we test everything from CPU and memory performance to gaming, audio, and networking. All benchmarks were run with both the CPU and GPU at their stock speeds. The I7-8700k we used, on average, boosted to about 4.3 GHz. The test results from the Z390 Phantom Gaming SLI/ac were compared to the results from the Z390 Aorus Pro. Both had the same kit of G. Skill Trident Z memory running at 3200 MHz and used the same power supply. Both systems used the Praxis Wetbench from Primochill as this is the test bench I use. Each benchmark was run three times and we went with the best overall results.
| | | |
| --- | --- | --- |
| Component | Product Name | Provided By |
| Processor | Intel Core I7-8700k | Intel |
| Motherboard | Z90 Phantom Gaming SLI/ac | ASRock |
| Memory | G.Skill Trident Z RGB DDR4 3200 MHz CAS 16  32 GB | Retail Purchase |
| Drive | 512 GB Intel SSD 6 660p NVMe M.2 SSD | Retail Purchase |
| Video Card | MSI Gaming X Trio 2080 ti | Cutting Edge Gamer |
| Monitor | LG 27UL500-W 27″ 3840×2160 @ 60 Hz | Retail Purchase |
| Case | Primochill Praxis Wetbench | Primochill |
| Power Supply | 850 Watt EVGA Super Nova Ps 80+ Platinum Power Supply | EVGA |
| Cooler | Swiftech H320 X2 Prestige (modified with an EK Supremacy EVO Waterblock) | Swiftech |