CES
CES 2009 from Las Vegas
BFG-Phobos: Gaming at a new level.
BFG has been working on a complete gaming system and it it like no other. All the components will be handed pick by BFG to make sure that the system gets the best of what they have. It will have the Phobos edition graphic cards and more Phobos branded products to be announced. The case has been designed from the ground up and is made completely out of aluminum. The outer shell of the case made from a couple of pieces are welded together, ground down then painted. There are no side panels to access your hardware if you need to what you have to do is remove the top panel and remove a few thumb screws and pull out the innards. All of the cables or routed out the bottom of the case rather than the back.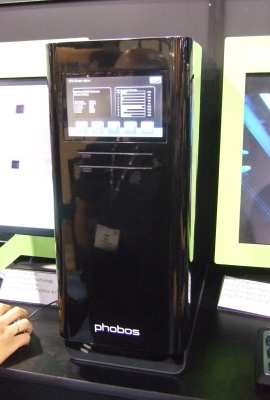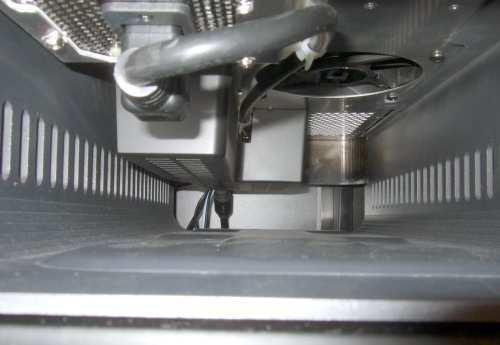 A touch screen is used as an interface to important information about the hardware and OS. You can get system temperatures, IP addresses, hard drive info, music files and with the touch of the screen you can set the performance level of the PC to three different levels. so basically you get overclocking with just touch. No more jumping into the bios to do some need speed to play your games.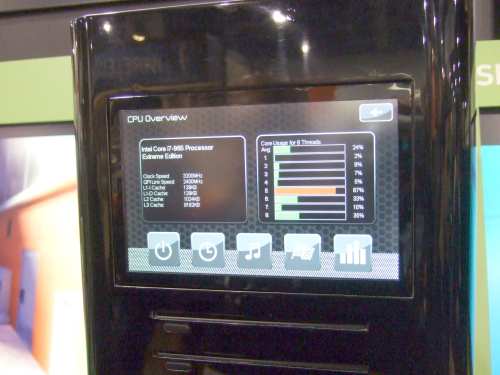 Samsung had a few cool things like a wireless monitor for you laptop. I don't know how many of you use two screens but one you do you just can't do without. So when you work off you laptop you miss it. This allows you to put a monitor anywhere and it is not tyied down to just laptops, it can be used with any PC.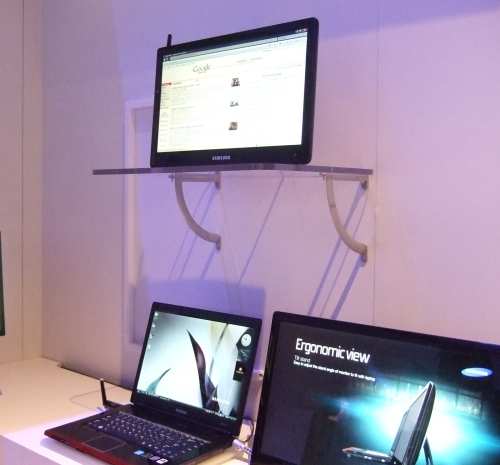 They also have a setup where you can do six monitors through a single USB port with an adapter.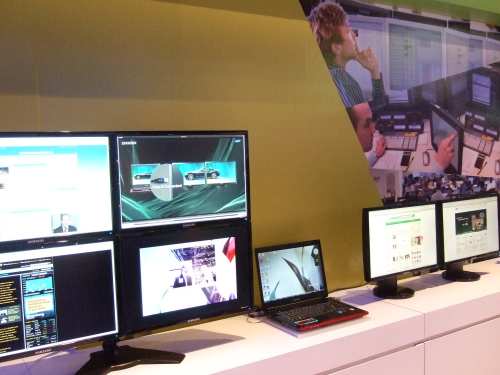 Funny story with this picture is that a lot of people where trying to take pictures of this and they were all being told "No pictures please", but I walk up and start taking some without a word spoken to me…ah the benefits of a press pass…lol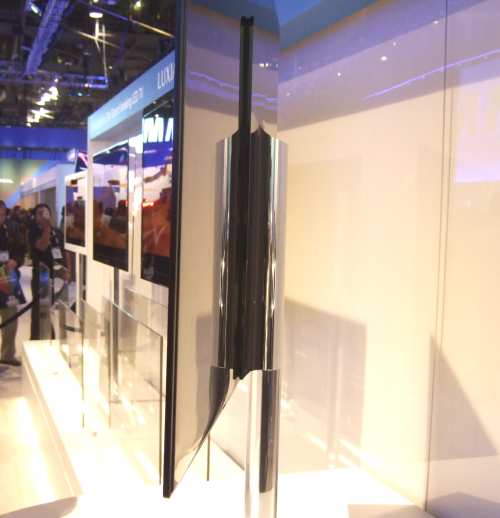 Back to top button