PC Water Cooling
Cooler Master Masterliquid ML240P Mirage AIO Cooler Review
The Master of Coolers does it again!
« Introduction
|
A Closer Look at the ML240P Mirage »
ML240P Mirage Packaging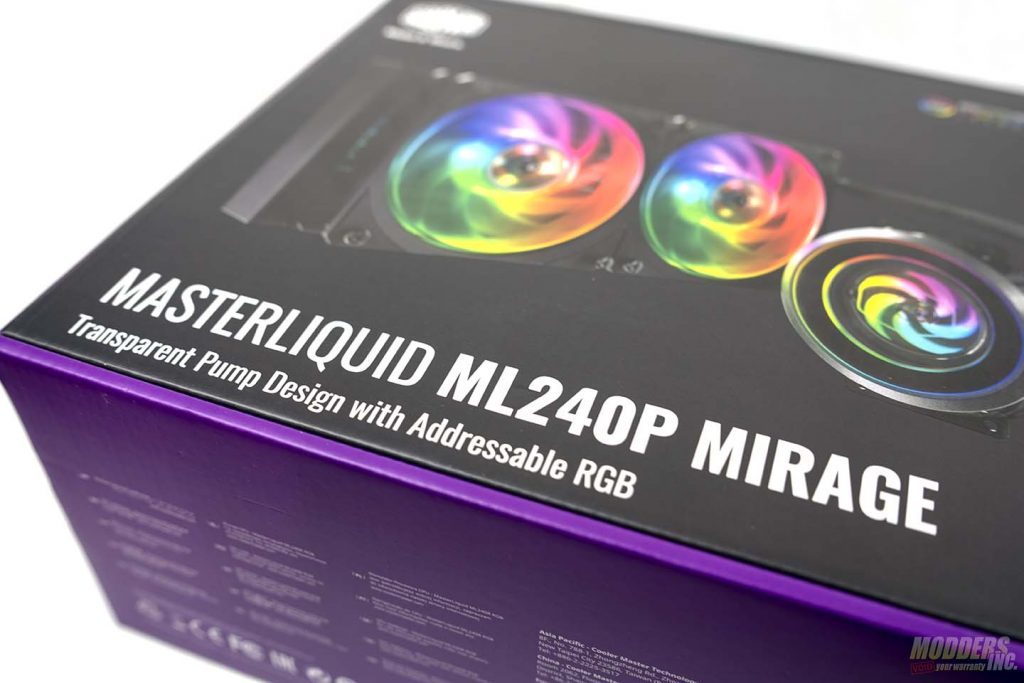 The front of the box has an image of the MasterLiquid ML240P Mirage taking up the majority of the front of the packaging. The Cooler Master "Make It Yours" logo is displayed on the top left-hand corner. On the top right corner, there are badges for the multiple different RGB applications that are compatible with the ML240P Mirage. These applications include Gigabyte's RGB Fusion and ASRock Polychrome to name a couple. The MasterLiquid ML240P Mirage branding is printed across the bottom and there is an image of the RGB controller on the bottom right-hand corner.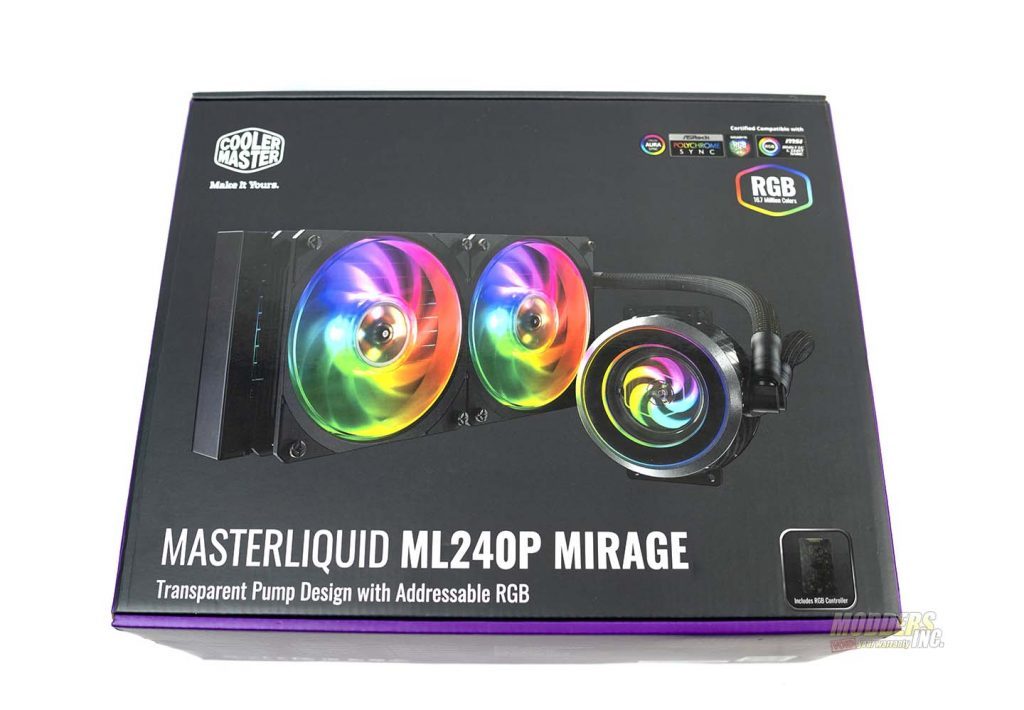 On the back of the box, there is a list of some of the key features of the ML240P Mirage printed in nine different languages. The Cooler Master logo and the MasterLiquid  ML240P Mirage branding are printed at the top. Along the bottom is a diagram if the MasterLiquid  ML240P, with dimensions of the cooler.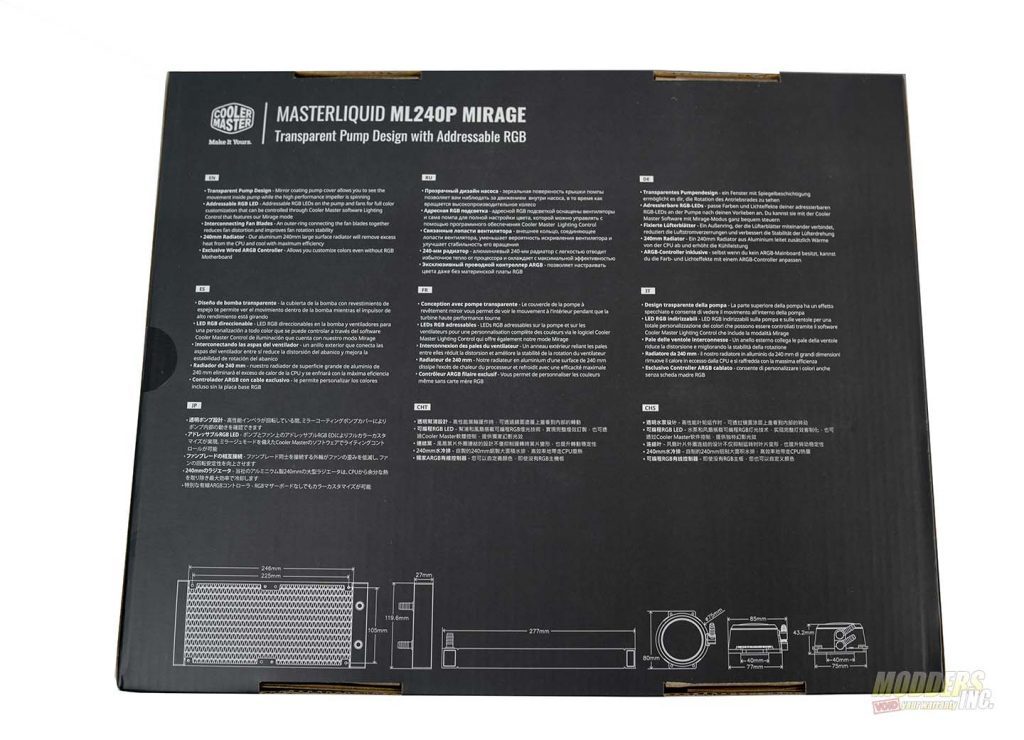 When the box is opened, you see the MasterLiquid ML240P Mirage packed in a cardboard tray. For anyone who's ever read one of my reviews, you'll know I prefer hardware to be packed in soft foam. However, cardboard is a close second. As long as it's not packed in hard foam, it's ok in my book.