PC Water Cooling
Cooler Master Masterliquid ML240P Mirage AIO Cooler Review
The Master of Coolers does it again!
« Test System, Testing Procedures and Results
Final Thoughts and Conclusion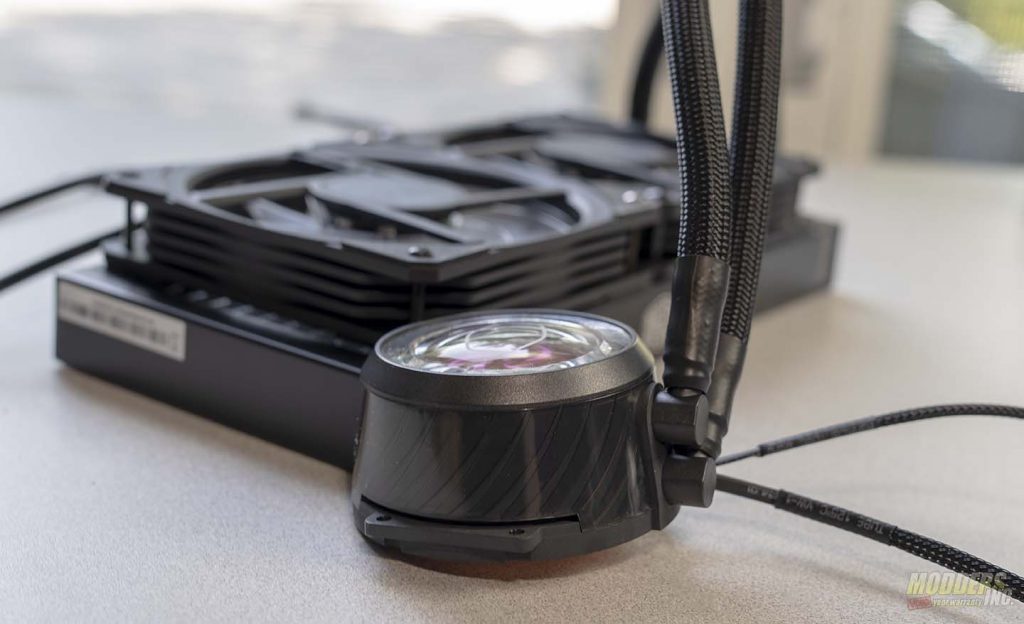 Overall, I was rather impressed with the MasterLiquid ML240P Mirage. The aesthetics of the cooler are beautiful and the cooler looks great when it's running. I like the fact that they even sleeve the tubing. It just adds to the overall aesthetic of the ML240P Mirage. The cooler runs really quiet. Even at 100% fans speed, the system was rather quiet, even on an open-air test bench. When the ML240P Mirage was installed in the NZXT H340 Elite, even with the fans at 100%, I could hardly hear the fans. The SF120R fans from cooler master truly deserve the MasterFan branding. With how slim the radiator is, the ML240P Mirage can fit easily into just about any case. That being said, the radiator is just about as dense as radiators offered by companies such as EK. That being said, I would like to see Cooler Master release an AIO cooler with an all copper radiator, with even more fins per inch, past the 18 FPI on the ML240P Mirage. This isn't a complaint about this cooler as it performed beyond my expectations. But more a recommendation for future coolers.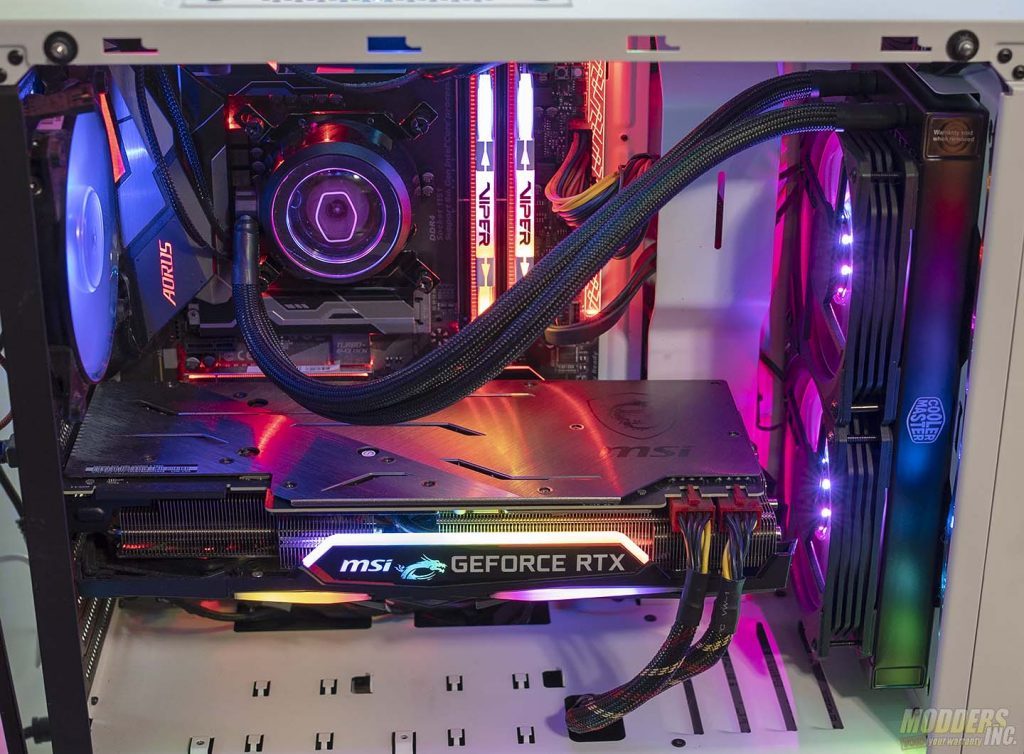 Installation was rather simple and took no more than about 15 minutes. A portion of which was spent figuring out the wires and set up of the ARGB controller. A controller that works well with both Gigabytes RGB Fusion 2.0 as well as the Cooler Master master Plus software. Although the cooler did work well with the RGB Fusion software, it goes without saying that the lighting on the MasterLiquid ML240P Mirage worked better with the MasterPlus software. Overall, the ML240P Mirage performed above my expectations. The one exception was overclocked, on the FPU test where is performed right about where I had hoped it would land. Other than that, the idle and load temps were lower than I had expected and even lower than I've seen on other AIO cooler I've tested in recent months. The MSRP of the Cooler Master MasterLiquid ML240P Mirage is $159.99 at launch. Even at that price, this is a great cooler. I've also seen a few sites list it at $139.99. If that is the case, even better. I've personally very rarely seen a 240 mm AIO cooler with this level of performance. If you're in the market for an AIO cooler, the MasterLiquid ML240P Mirage is truly a must-have cooler!