« Page 2 | Page 4 »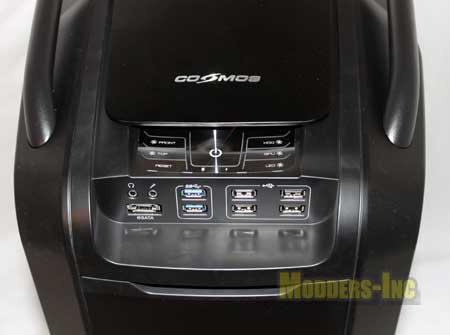 Lets move onto the top section of the case and of course on the most important parts, the controlcenter. A retractable plastic hood covers the touch sensitive control that are on the very top front of the Cosmos II. This set of controls are used to do you normal on/off and reset, but there is also a built in fan control. Here you are able to control the fans that are located at the front, side, GPU, top, and rear of the case. Giving total control of how you want to keep the inside of the case cool.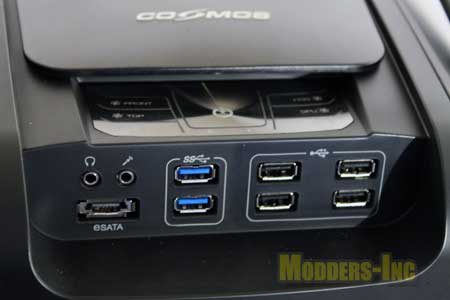 Set back and located just below the control panel is the accessories connection panel. Here you have quick and easy access to the audio ports, eSATA connection, 2- USB 3.0 ports, and four standard USBports. The sliding cover that hides the top touch sensitive extends just enough to protect the items that a plugged in, yet it gives you easy access to them when needed.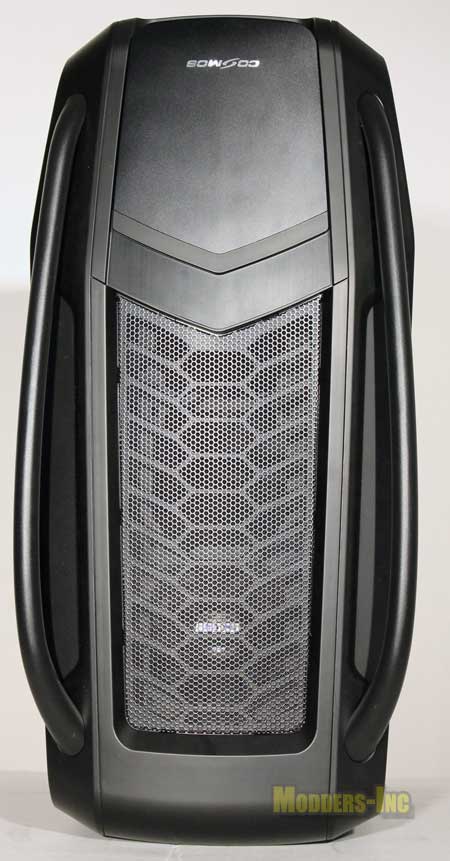 Taking a look down at the top of the case reveals that there a massive amount our air that can be passed through the case at this point. Metal mess is formed over the top of a plastic skeleton that is part of the frame work for the top portion of the case.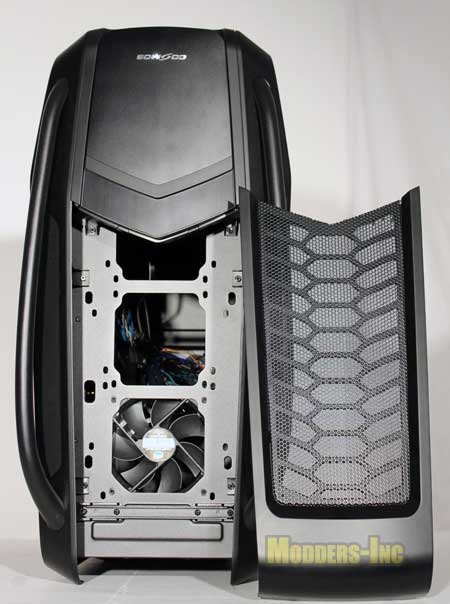 From this view point and the top cover removed you can see that there is plenty of room to add two more fans, a radiator, lights, or whatever you can think of. Removal of this cover is really easy as a single thumb screw lock it into place, a slight pull towards the back and a lift off and you have total access.